Welcome to the I Love Limerick Business Directory
Use the search bar below to find local listings in our Business Directory
---

Ardscoil Mhuire, Corbally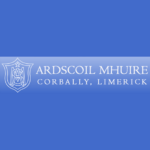 Short Business Description:
Ardscoil Mhuire has a long-standing history of promoting and fostering academic excellence in all year groups and at all levels. Our school is a place where each student is motivated, encouraged and supported to achieve her full academic potential. Students and staff are dedicated to the realisation of full academic potential. A number of initiatives are in place in order to enhance and maintain academic excellence in Ardscoil Mhuire.
All students received Academic Reports in November and March which gave parents an insight into how their daughters were progressing in school. Study Skills events were held for both students and parents in order to promote effective and supported studying. Additionally, all Sixth Year, Fifth Year students and Third Year were interviewed by school management in order to motivate, encourage and support them academically. The annual Academic Awards night also took place in March. It is the role of the academic council to ensure that the above structures are continuously reviewed and developed so that high academic standards are maintained and enhanced.
Ardscoil Mhuire's student body's performance in State Examinations at both Junior and Senior Cycle has always been to the highest standard. The school's 2015 Junior Certificate results were excellent with 75% of students receiving eight honours or more in Higher Level subjects. The Leaving Certificate group of 2015 also achieved excellent grades and high points with 85% of students being offered their first choice Third Level Course. Additionally in September Ardscoil Mhuire was named in the Top 10 Limerick City and County Schools in the 'Limerick Chronicle.