Welcome to the I Love Limerick Business Directory
Use the search bar below to find local listings in our Business Directory
---

McDonalds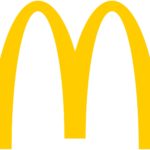 Since 1977, McDonald's have been proud to serve the Irish people with some of their favourite food.
We're McDonald's and we have been in Ireland since 1977 – we're one of the biggest purchasers of Irish produce, we employ 4000 people and we are in 81 locations across Ireland – but you know us for the great food we serve!
We serve Ireland some of its favourite foods, including our World Famous Fries®, the Big Mac®, the Quarter Pounder®, Chicken McNuggets®, the Egg McMuffin® and a range of delicious McCafé® coffees and beverages.