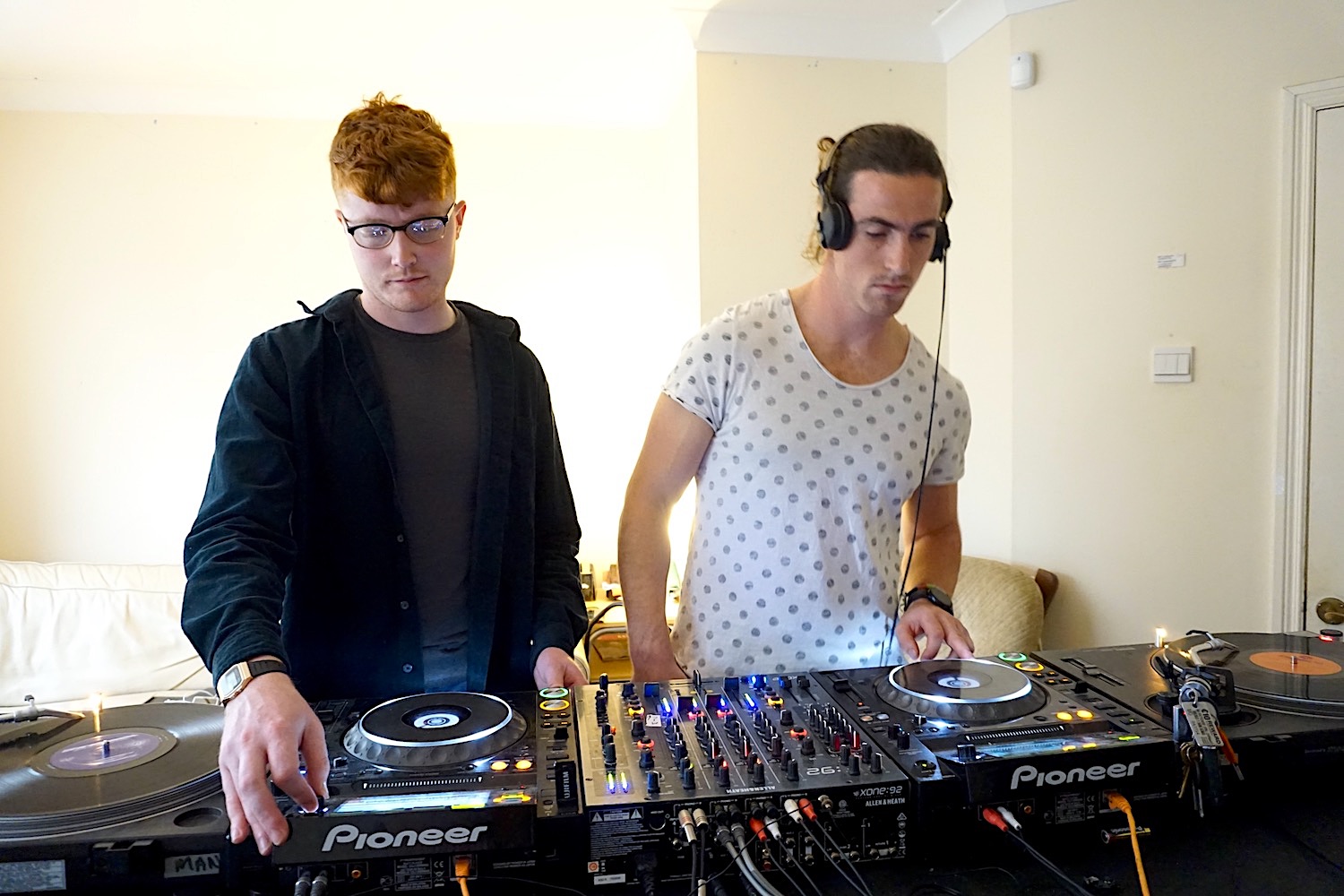 Finding Creative Flow with up & coming Limerick DJs and Producer, Jack Banks and Manus Malone 
Manus Malone (right) and Jack Banks pictured above in action; Picture: Sarah Edel Hayes
Finding Creative Flow with up & coming Limerick DJs and Producer, Jack Banks and Manus Malone
Creative Flow is a new online series, which looks at the trials and tribulations of being a young creative in Ireland. The short series, which launched on Sarah Edel Hayes's website earlier this month, was created and produced by Sarah Edel Hayes. Sarah took inspiration for the series from the many conversations that began out of lockdown in Ireland – she wanted to chat to creatives about what it's really like to follow a creative passion in modern-day Ireland and the challenges that brings to an individual pursuing a creative career.
Creative Flow sees Sarah chat to many different creatives of all different ages from around Ireland, including Jack Banks and Manus Malone – who are both two up and coming DJs and producers from Limerick and Clare. In 2018, Jack and Manus set up Disco Anocht – which was a very well-known event that took place in Conradh na Gaeilge on Harcourt Street in Dublin the last Friday of every month. Over the two years, they invited really prestige Irish DJs and producers like Nialler 9 and Kelly-Anne Byrne to play to their packed Disco Anocht audiences. Having also played on the stages of Electric Picnic, Manus recently released his first EP called Gradual Movements, which is a "healthy mix of house, techno and breaks", back in August. Listen to Gradual Movements HERE
Sarah's conversation with Jack and Manus – which can be read here – looks at how they find their Creative Flow within DJing, Manus' new EP and where they sees the Irish music scene going, noting how "there's a massive hip-hop scene surging throughout Ireland at the moment, particularly in Limerick, Galway, Cork and Dublin — which is really great to see. What's also so unique at the minute is how we're seeing a revival of the Irish language through music right now, which is definitely coming out through different hip-hop acts like Kneecap and TPM."
The arts industry has been so hard hit due to Coronavirus in Ireland, Creative Flow highlights exactly why it's these very outlets that we can't turn our backs on. The aim of the series is to inspire others in pursuit of their creative path and ignite real-life conversation about what it's like to truly find Creative Flow.
Sarah will be releasing a short video and interview on her website every Wednesday for the next few weeks showcasing the various creatives that she interviewed. Expect an array of people with different perspectives and outlooks in this series, as Sarah chats to up and coming DJs, music producers, influencers and bodybuilders – there's a little something for everyone.
To learn more about the series and read the full interview with Manus Malone, click HERE.
For more Music stories click HERE