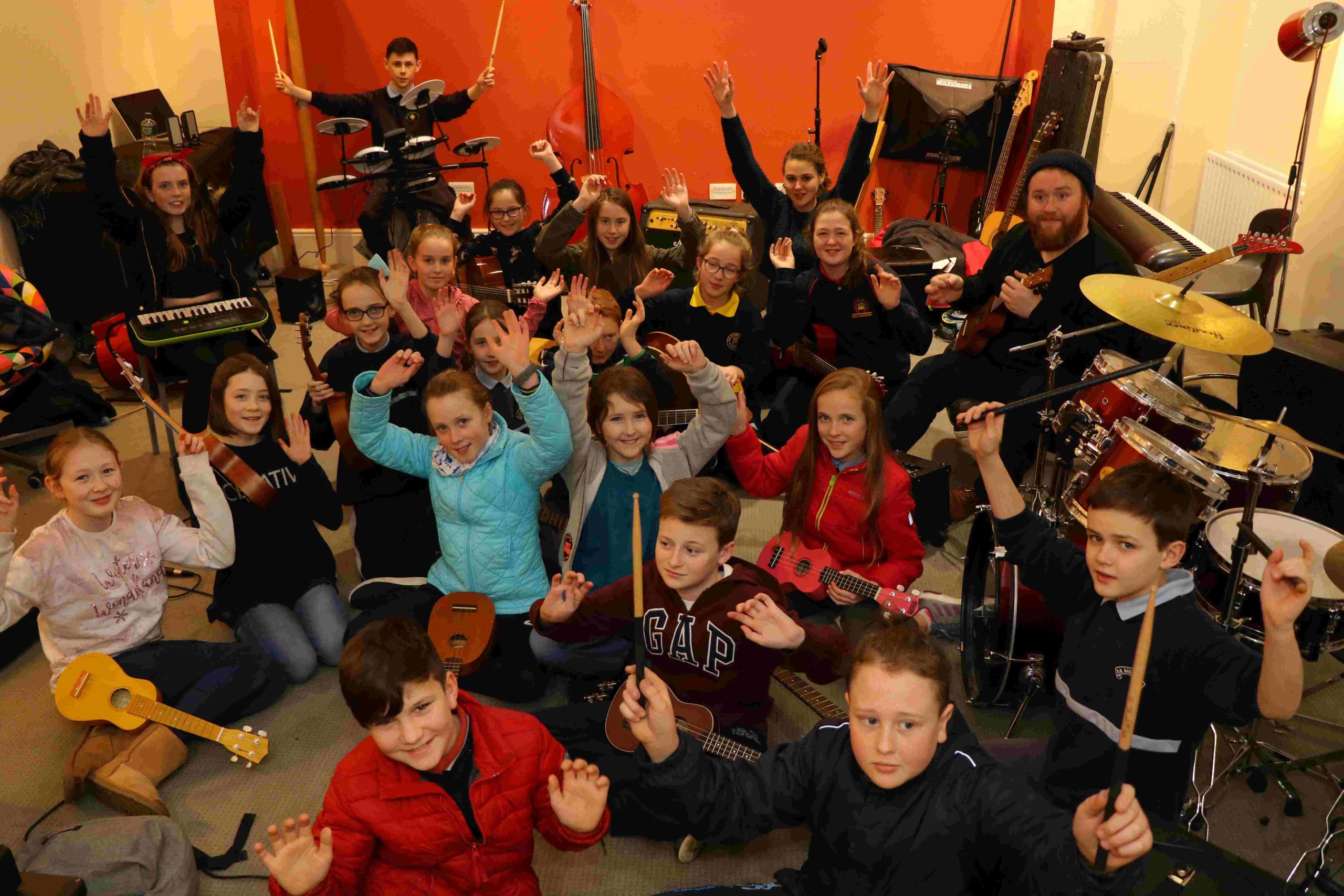 Music Generation Limerick creates a virtual experience to engage with community during COVID-19
Music Generation Limerick virtual experience will give a platform to young talented Limerick musicians (PHOTO TAKEN BEFORE SOCIAL DISTANCING). Picture: Sophie Goodwin/ilovelimerick
Music Generation Limerick creates a virtual experience to engage with community during COVID-19
By I Love Limerick Correspondent Sophia DiBattista
Music Generation Limerick has developed a new, virtual experience for members of the public to enjoy while battling social distancing restrictions from the COVID-19 crisis.
The organisation, initiated by Music Network, was founded by the band U2, The Ireland Funds, the Department of Education and Skills and Local Music Education Partnerships. The goal is to allow individuals to learn, enjoy, create and share their music with the world.
While its headquarters are in Dublin, Limerick has had its own Music Generation organisation since 2013.
Music Generation Limerick City is run by Limerick City Music Education Partnership. The Limerick Education and Training Board has partnered with other organisations to keep this service going, including Limerick City Council, University of Limerick, Mary Immaculate College, Limerick Institute of Technology, Irish Chamber Orchestra, Limerick College of Further Education, Limerick School of Music, Learning Hub Limerick, Oscailt Network of DEIS Primary Schools, DEIS Post-Primary Schools, RTÉ lyric fm, Youth Services, Peter Dee Academy of Music and Redemptorist Music Centre.
These people and groups have kept Music Generation thriving even during the darkest of times. Since the COVID-19 outbreak, the Limerick group has developed a way to bring together audiences and performers within the comfort of their homes.
Coordinator of the Limerick City Music Generation Creative Centre Boris Hunka described the impact of COVID-19 on the organisation, saying, "Music Generation Limerick reacted quickly to the COVID situation, making the best of a challenging situation."
"All our after school sessions (normally run from our Creative Centre on Cecil St) moved instantly online, with 200 young people receiving regular online music sessions with a musician," Boris said.
Boris continued discussing the newest additions to the organisation's lineup, saying, "This week we are launching a new set of resources for the virtual Creative Centre. These will be aimed at both teenagers and national school students and will include a range of interactive resources."
These interactive pieces include:
This is me – introduction and performance videos from each of the musicians' team

How I write – a 6-part video collection from members of each team describing the process of composing. The processes are broken down into themes for people to understand

How to Play – specific tutorial videos on how to play pieces of music on certain instruments

How to Use – guides and walkthroughs on how to utilise online music apps and musical equipment

Early Years Area – resources for younger children to use (suitable for ages 4-7)
With these new additions to the Music Generation Limerick City layout, anyone can partake in learning more about music and developing a stronger appreciation for the art.
For more information on Music Generation Limerick City or how to get involved, click here.
For more stories on Music Generation Limerick City, click here.