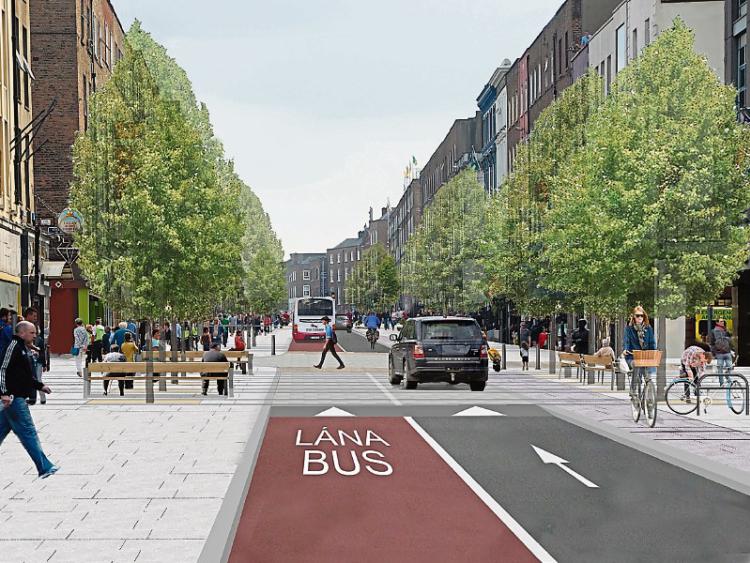 Regeneration funding for the strategic projects in the Limerick Metropolitan Area receives €6.2 million 
Regeneration Funding for Limerick stands at €6.2 million and promises the revitalisation of O'Connell Street.
Regeneration funding for the strategic projects in the Limerick Metropolitan Area receives €6.2 million
Seven projects across Limerick city centre are to get more than €6m in regeneration funding.
The schemes are being given the money under the Urban Regeneration and Development scheme, announced by Taoiseach Leo Varadkar.
The Mayor of the City and County of Limerick has welcomed the awarding of €6,234,000 to the Limerick Metropolitan Area for projects designed to rejuvenate and make the Limerick city region a more attractive place to live, work and play.
The funding will allow for significant progress to be made in strategically important projects for Limerick and the region such as the Opera Project, O'Connell Street Redevelopment, Limerick's Living Georgian City, development of world class waterfront project and a regional digital collaboration and virtual reality centre.
Welcoming the announcement Mayor of the City and County of Limerick, Cllr James Collins said: "The funding is another vote of confidence in Limerick and the Limerick 2030 Economic and Spatial Plan as we continue to redevelop Limerick City Centre. These are projects, which are going to transform Limerick in the years to come. All of these projects will hopefully encourage more private investors to look again at the potential of Limerick.
"Today's announcement added to the funding announced on Friday for rural projects, shows that we are supporting projects that have an important economic focus but also a social focus, which have people and communities are their heart."
The Limerick Metropolitan Area received 6% of the overall funding nationally. Project Opera, which will create up to 3,000 jobs here, is getting €1.839m and the revitalisation of O'Connell Street is to be given €905,000.
The CEO of Limerick Twenty Thirty, David Conway, has said that today's announcement of €1.8million in funding for site enabling works for the Opera project is a significant and timely boost for the project.
"In the first instance, the money itself is hugely important as it will fund some key site enabling works but its timing is also excellent. We are currently in the final stages of preparing our planning application for the project so it's a good time to have this funding pledged," Mr. Conway said.
A world-class waterfront for the city centre has been given €2.7m and a digital virtual reality centre has secured funding-in-principle for €2.7m, while the Living Georgian City rejuvenation project has also been given promised €2.7m.
The funding is part of the government's Urban Regeneration and Development Fund (URDF), which was established to support more compact and sustainable development, through the regeneration and rejuvenation of Ireland's five cities and other large towns, in line with the objectives of the National Planning Framework and National Development Plan.
It is to enable a greater proportion of housing and commercial development to be delivered within the existing built-up footprints of our cities and towns and to ensure that more parts of our urban areas can become attractive and vibrant places where people choose to live and work, as well as to invest and to visit.
Limerick projects received €7.1 million for development of the Great Southern Greenway, Murroe Community Hub and Glenbrohane Local Hub.
For more information about the Regeneration Funding go here
For more stories about Limerick Twenty Thirty go here