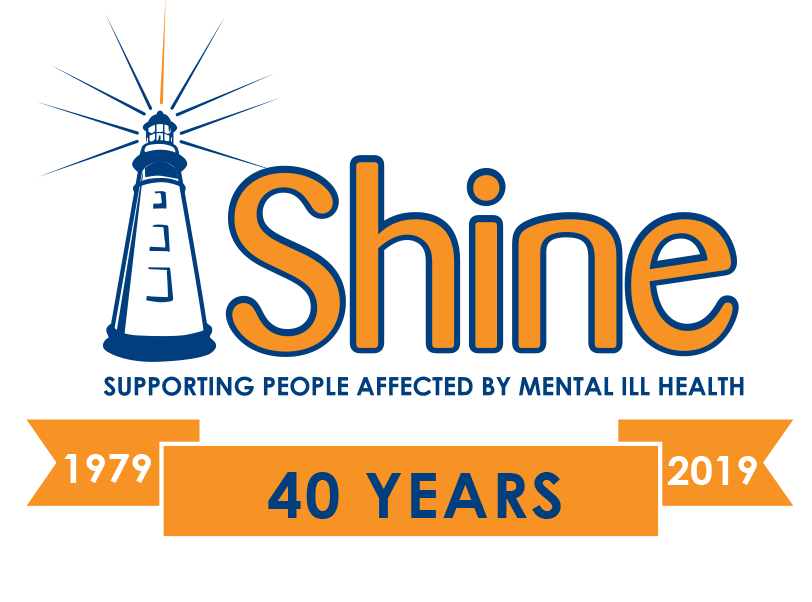 Shine's Response to Covid-19 focuses on individual support to promote positive mental health
Shine's logo for its 40-year anniversary.
Shine's Response to Covid-19 focuses on individual support to promote positive mental health
By I Love Limerick Correspondent Sophia DiBattista
Shine, the national mental health organisation, has responded to the Covid-19 pandemic, saying how they have altered their programmes in order to continue their support services for those suffering from mental illnesses.
For 41 years, Shine has been a hub for anyone in need of mental health assistance. Their goal is to empower people and their families with mental illnesses as they go through life. Not only that, but Shine promotes the individual rights of the victims, aiming to give them equality and quality services in every experience.
Even though 2020 has not been the most cheerful year, Shine is blossoming through it by sharing their services with people despite the troubling times. Their response to the Covid-19 crisis focuses on the individual person and what they need while also keeping all people safe. Everyone is different, so certain approaches must be taken to accommodate their needs.
Shine has confirmed with the Mid-West HSE that Limerick mental health services are still operational as long as precautions are taken. As a result, the organisation has compiled a number of specific measures to be taken to ensure the safety of its workers and clients. It is continuing their support to those with mental health issues through phone calls and emails. Both group and individual meetings will be taking place online or over the phone to prevent any spread of the virus. shine covid19
The Crisis service is still operating in addition to Shine's services. Patients are being asked to tell A&E at University Hospital Limerick their issues first. After that, they will be led down to where they will be seen within the hospital to the specific healthcare service they need. shine covid19
Shine services remain available for phone and email support, including Shine Regional Services, Recovery Resource Centres and Counselling Services. Services are available Monday-Friday 9am-5pm. Download the list of contacts and services available here https://t.co/VhDB3kwSBy pic.twitter.com/sblJtgE9Jw

— Shine (@Shineonlineirel) March 24, 2020
All the support services offered by Shine are free of charge and available to anyone. These services include recovery planning, counseling and education, and they are all individually-focused. Shine discusses with its patients how to approach their needs and which services they should consider using. The aim is to overcome the challenges set in place for those with mental illnesses and allow them to achieve their personal goals.
The confidential email counseling is available to everyone, Monday to Friday. For more information, email [email protected].
Other mental health services are being offered all around Limerick as well. For example, the Samaritans have a 24 Hour Helplineon 116 123or on their new mental health information line on 1800 742 444. This is just another way to let people know they are not alone and do not have to go through this pandemic by themselves. People are there for a reason, and if you need help, they will listen.
While this is a difficult time for everyone, Shine wants everyone to know that they will support anyone in need of their help. Regional Development Officer Ann Marie Flanagan confirmed this, saying, "Support is person-centered, free, confidential, solution and recovery-focused and individually tailored, guided by your needs." shine covid19
WATCH – @Shineonlineirel's Ann Marie Flanagan discuss the services Shine offers online and over the phone! #ilovelimerick #lovelimerick #lovinlimerick pic.twitter.com/50cg5hY1jd

— #LimerickTilliDie (@ilovelimerick) April 10, 2020
To contact Shine or learn more about what it offers, click here.
For more stories on mental health, click here.