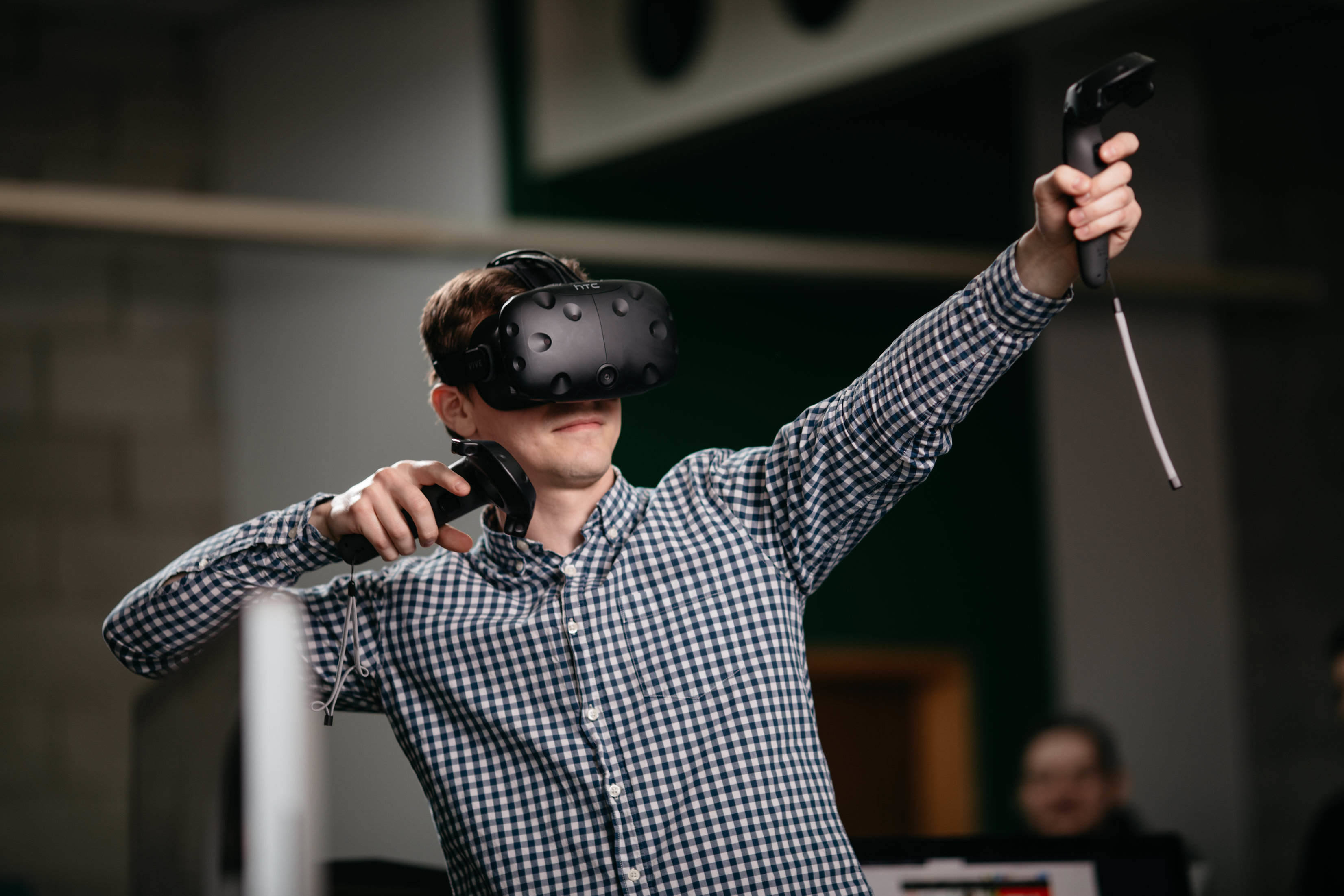 LIT to Explore future careers in ICT with Secondary School Students through Special Open Day and Free Summer Camp. 
Limerick Institute of Technology is teaming up with Science Foundation Ireland (SFI) to promote careers in ICT through their "Explore Day".
LIT to Explore future careers in ICT with Secondary School Students through Special Open Day and Free Summer Camp.
The Department of Information Technology at Limerick Institute of Technology (LIT) is teaming up with Science Foundation Ireland (SFI) to support and promote careers in ICT through a series of free "Explore Events" for students, teachers, parents and career guidance counsellors.
The events will include a look inside the life of a third level student studying IT next week and a free computing workshop this summer.
President of LIT Professor Vincent Cunnane described events like Explore Day as an opportunity to help young people become more aware of the careers available in one of Ireland's key industries.
Professor Cunnane said, "Ireland's status as a global centre for ICT talent is clearly established with eight of the top 10 global software companies operating here. The industry employs more than 37,000 people and generates €35 billion in exports annually.
"This makes the IT Industry one of the top six growth industries in Ireland today. Technology Skills 2022,The Third ICT Skills Action Plan, outlines the continued demand for computing graduates and recognises the key drivers as the continuing growth of the technology sector, the impact of emerging technologies on all sectors of the economy and the spread of digitalisation. The plan targets to deliver more than 47,000 graduates with high level ICT skills by 2022. The number of job openings for high-level ICT professionals is set to reach 18,000 a year by 2022."
"At LIT we meet the demands of industry by ensuring our graduates have the expertise to take up these highly skilled positions. Events, like Explore Day, allows us to share an insight into these jobs and study path with young people who may not be aware of such careers," he added.
Explore Day is aimed at senior cycle second level students and those interested in exploring "A Day in the Life" of a third level college IT student. The event will be hosted at LIT Thurles Campus on Friday, May 17 from 3.30pm – 6.30pm and is open to Leaving Cert, further education/PLC and mature students to attend and learn more.
In addition, the Department of Information Technology at LIT Thurles is also hosting a free Explore Computing Summer Camp which will take place at the Thurles Campus from Tuesday, June 4 to Thursday, June 6, from 10 am – 4 pm daily. This summer camp is aimed at next years fifth and sixth year secondary school students.
Event Coordinator and LIT IT lecturer Natasha Kiely said, "The purpose of this innovative summer camp is to give students an opportunity to explore career opportunities in the Information Technology sector. Over the three days, students will participate in a variety of practical, hands-on computing workshops, talks and demonstrations and gain more insight into the exciting careers that exist in the world of IT."
"These explore events will enable individuals to gain valuable insights into the IT careers and occupations available, providing hands-on experience of tools, technologies and subjects, revealing the creative and innovative discipline that is Computer Science."
"With the introduction of the short course in coding at Junior Cycle and Leaving Certificate Computer Science Curriculum, it is vital that students make informed choices when selecting new subject areas at both second and third level. Explore activities including workshops and summer camps provide students with the opportunity to learn more about Computer Science, and expose the wealth of creative opportunities that exist within the technology sector, allowing students to consider future careers in creative and innovative disciplines never before explored," added Ms Kiely.
For more information on LIT's events, click here
For more stories featuring LIT, click here