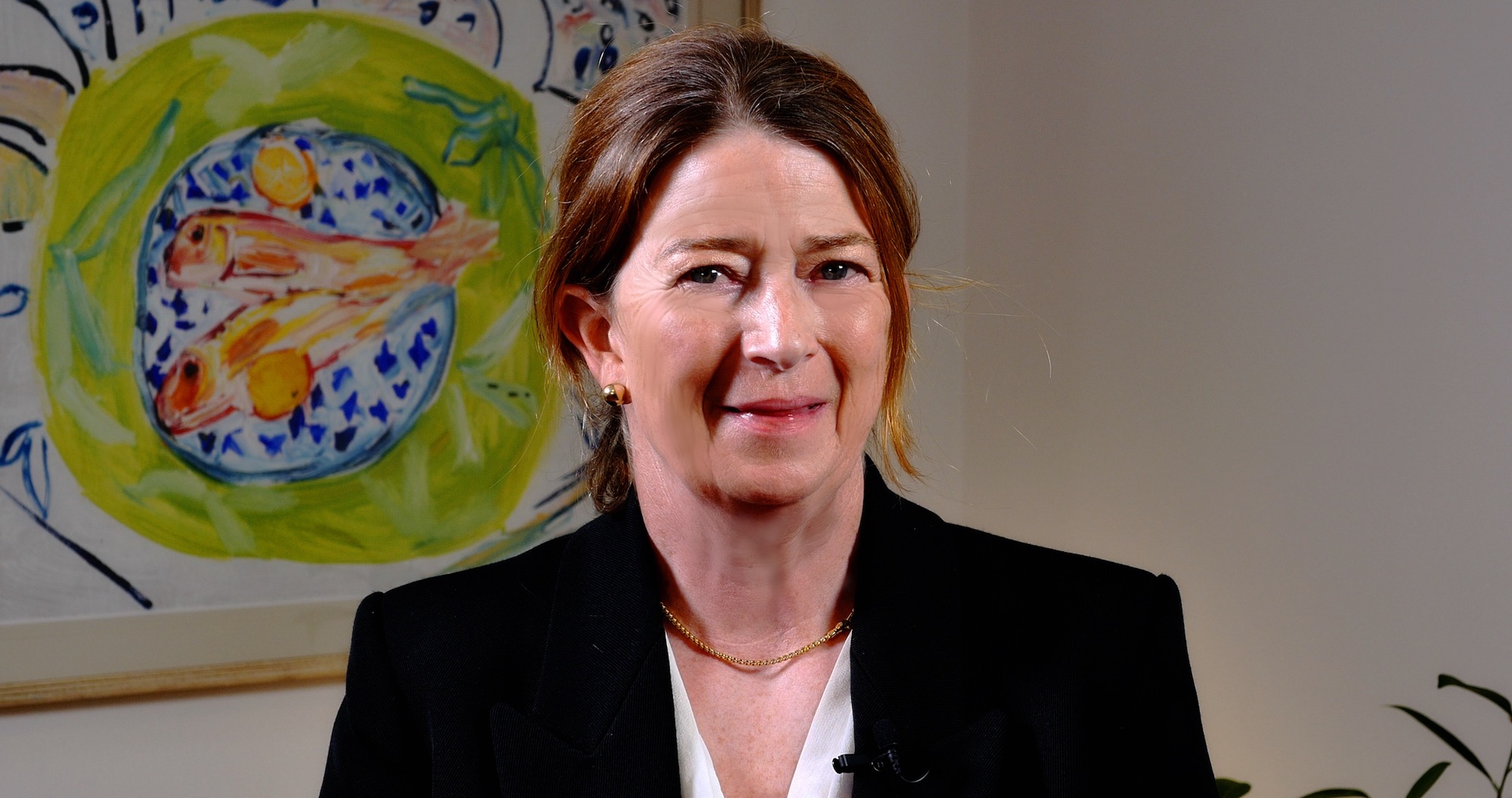 Limerick social enterprise Kitchen Express set to unveil their initiative via ISBC virtual showcase
Kitchen Express: Zelie Houlihan of Kitchen Express
Limerick social enterprise Kitchen Express set to unveil their initiative via ISBC virtual showcase
The Irish Social Business Campus (ISBC) is reaching the end of its 5th dedicated social enterprise incubator programme, 'Business for Social Impact'. The free programme designed specifically to create and develop sustainable businesses that make a positive social impact was run in cooperation with SECAD in Midleton, Co. Cork.
The 2020 incubator has seen nine new initiatives advance through the five-month programme.
One of these enterprises called Kitchen Express is located on the Ennis Road in Limerick. The enterprise was founded by Zelie Houlihan, a lady originally from Kerry but who has called Limerick her home for almost 40 years.
Kitchen Express partners with existing community service providers to provide a nutritious takeaway service, an affordable alternative takeaway service to families in the community aligned to their taste and needs in convenience food.
Kitchen Express has a huge commitment to good nutritional food. Zelie did her Masters in Youth, Community and Regeneration and is keen to expand the Takeaway options available in communities and bring positive benefits to family's health and wellbeing.
She also saw opportunity in that many communities have commercial kitchen facilities, such as in community centres, which could be utilised to follow the rising trend in demand for Takeaway food. This initiative also has potential employment and training opportunities within the community.
Since January this year, the nine Irish Social Business Campus participants have been immersed in educational workshops, sessions with consultants and mentors and on Thursday, July 16 their progress will be unveiled on Zoom via an Online Showcase full of the feel-good factor.
Zelie Houlihan of Kitchen Express said, "Taking part in the ISBC program has been hugely positive for me and has helped me progress my Social Enterprise project significantly.
The program leaders have been very supportive, their availability to advise and guide on individual project concerns has been beneficial. A sincere thank you to the ISBC Team for a practical and enjoyable programme."
Eamon Ryan, CEO of ISBC said; "Covid-19 has proven how the well-being of our communities is dependent on people who step beyond the norm in addressing unmet demand for critical services. We all owe an increasing debt to those socially motivated people, as exemplified by our participants, who simply want to contribute positively to the benefit of us all."
The range of challenges tackled in the 2020 Programme is very diverse. These range from creativity and wellness in young children, upper limb stroke rehabilitation, enhancing fitness in the older generations to a community-centric arts hub and much more.
Participants came from throughout Munster including Cork, Kerry and Limerick and in keeping with the communities they serve, demonstrated great resilience in adapting a mid programme to an 'on-line' delivery. Indeed, some also adapted their delivery in direct response to Covid-19 within the programme.
Pauline Gannon, Director of Social Purpose at ISBC says "Our virtual 2020 Showcase demonstrates the talent we have in Ireland for innovation and creativity. Business with a social conscience, if we have learnt nothing else in the current climate, it's that these finalists will be pivotal in helping rebuild our society and drive forward our economy."
The ISBC is a new collaborative initiative, set-up in the interest of providing a support system for social enterprises across Ireland. Their aim is to help foster a growing community of viable, robust and socially impactful businesses and individuals.
Registration details to watch the showcase will be available on the ISBC website. So, grab a cuppa at 3 pm on Thursday, July 16 to find out more about the 'Business for Social Impact' programme and enjoy some good news stories from the 2020 participants.
For more information see www.isbc.ie
For more Irish Social Business Campus stories, click here.
They have 3 guest speakers during the Online Showcase.

Ray Burke of Active Connections, Maeve Murphy from Cork Craft and Design and Rory Allen from Ballymaloe will all be joining us to give us some insight into their enterprises.
Ray founded and lead the development of Active Connections Ltd – a company at the forefront of introducing Adventure based therapies in Ireland. It offers rapid response with particular emphasis on minimising family/foster/residential care home placement breakdown.

The programme is specially designed using a range of therapeutic programmes and outdoor activities to build on the young peoples, families or placements strengths and will aim to address any issue that young person, families or care givers have.

Ray is the winner of the Social Entrepreneurs Ireland elevator award and says "Working with people with behavioural difficulties we aim to 'change lives through adventure'. Read more about Active Connections here
Maeve from Cork Craft & Design (CCD) brings together craftspeople from across Cork County, regardless of whether they are members of other local guilds, associations or networks, in order to build country-wide business opportunity for the sector.
From ceramicists, jewellers and textile-workers to furniture-makers, wood turners and carvers, paper and felt makers, sculptors and many more, Cork Craft & Design brings together the very best of Cork's unique creative arts and crafts and is a celebration of the amazing abundance and variety of high quality craft produced in Cork County and City. Read more about CCD here
Rory talks to us from Ballymaloe House & Restaurant – a family-run country house hotel famous for its outstanding hospitality and superb food. It is one of Ireland's mosts loved Country Houses and in 2019 was voted Ireland's Favourite Food Experience. The house itself is a 17th century Irish country farm house built onto a Norman castle and nestled in a 300-acre farm in East Cork.
It now celebrates over 50 years of international recognition as the home of Irish Country cuisine and hospitality. The Ballymaloe Cookery School and gardens are 4km from Ballymaloe House (cookery demonstrations or private tours of the school and gardens can be organised on request) and the Ballymaloe Grainstore runs a full programme of festivals and events onsite throughout the year. More details can be seen on their website here