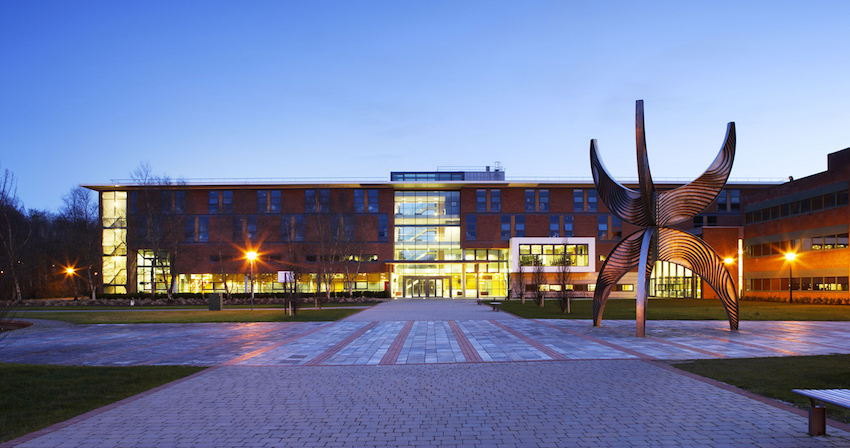 Limerick Chamber Marketing Collective research study launched with UL Kemmy Business School 
Limerick Chamber Marketing Collective research study launched with UL Kemmy Business School
The Kemmy Business School (KBS) at the University of Limerick and the Limerick Chamber Marketing Collective have just launched an innovative research study focusing on the Usage of Digital Technologies and Analytics for Marketers.
Through the advancements in technology (e.g. AI, VR, blockchain), marketing has become data-driven, a movement which has fundamentally changed marketing practice. Marketing practitioners now, regardless of their industry, must work closely with a vast array of digital technologies.
There are many challenges facing the marketing profession such as automation of job functions, the growth of marketing agencies and marketing automation. However, this is a very dynamic space.
The focus of the Limerick Chamber Marketing Collective research study is on the usage of digital technologies and analytics by marketers, and how this usage shapes their professional identity. More broadly the research will address how digital technologies are impacting how marketing is undertaken in businesses and the role of the T-Shaped marketing professional as in this regard.
T-Shaped professionals display both 'vertical' competences in specific disciplines/systems, and 'horizontal' capabilities to deal with different problematic contexts effectively addressing change.
It is crucial then that marketing professionals of the future are not only competent in existing technologies but are able to innovate in this space; to lead and not just follow technological advancements. For this they the need enough expertise to collaborate with technologists and other disciplines.
This research, which is being done in partnership with the Limerick Marketing Collective, will enable researchers to identify skills needs as we prepare for what training is required to support marketing professionals in this digital age.
The work has been awarded funding under by the Kemmy Business School Research seed funding competition (2019) and is led by Dr Annmarie Ryan, lecturer in Marketing at KBS, and in collaboration with researchers in the UK and Sweden.
Dr Annmarie Ryan said that "In practice, this research aims to inform work undergoing in UL to support and equip students to enter into the world of digital work. The research can inform developments in pedagogy, based on a sound understanding of Digital Marketing Practice, which is not anecdotal but evidenced based".
Mary McNamee, co-founder of the marketing collective said "Marketeers in today's world are well aware of how important it is to stay ahead of change and be agile. Research such as this is important to ensure marketeers are educated to stay ahead of their customers.
Currently, there is not much interaction between functions such as analytics or software development. This research will encourage opportunities for multi-disciplinary collaboration."
Contact Mary at[email protected]
For more information, click here
For more stories on Limerick Chamber, click here