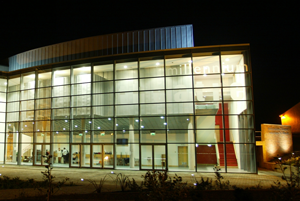 Limerick Film Archive to celebrate 25 years by holding screening in the Millennium Theatre
Limerick Film Archive to celebrate 25 years by holding screening in the Millennium Theatre
The Limerick Film Archive will hold a public screening of some of their collection 'Limerick on Screen' to celebrate their 25th anniversary this month.
Formed in 1992, The Limerick Film Archive was created to locate and acquire film, video and cinema material of Irish interest, with particular emphasis on items relating to the mid-west region. Since its inception, the archive has been successful in acquiring over 100 film titles, over 800 hours of video material and a large file on local and national cinemas. The archive also has the largest collection of data and stills on Irish film players in Ireland.
Some of the most well-known titles are 'Angela's Ashes', 'The Serpents Kiss', 'Cowboys and Angels' and 'High Spirits', all of which were filmed in the Limerick and Clare region. The collections extend beyond feature films and also contain shorts, documentaries, travelogues, home movies and some oddities too.
To celebrate their 25th anniversary, the archive will be holding a public screening of some of the collection 'Limerick on Screen' on Tuesday, March 14th at 8 pm. The screening will be held at the Millennium Theatre in Moylish which is home to the latest cinema club in the city.
The collection promises some rare sights of the city and county such as old street scenes, parades, sports items, important events (Shannon Scheme at Ardnacrusha), Shannon Airport in days gone by and all pure nostalgia in a two-hour compilation. The archive also holds the various publicity materials associated with the films, from posters to press books.
The host of the event will be film curator and founder of the Limerick Film Archive, Declan McLoughlin and there will be a reception from 7:15 pm to launch the anniversary. Tickets are available at the door or online. Prices are 8 euro and a concession rate of 6 for senior citizens, students etc. For more details email [email protected]
To buy tickets for this event click here
For more stories on Limerick Film click here