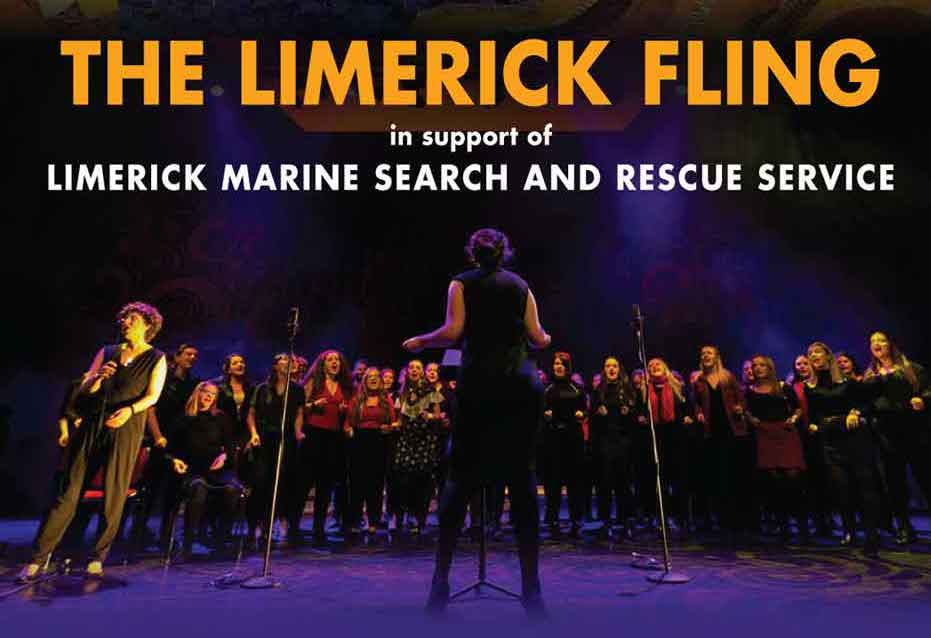 Irish World Academy to present 'The Limerick Fling' in aid of Limerick Marine Search and Rescue 
Limerick Fling 2019 with special guest John Spillane, is set to be a night of great song and dance in UCH, Thursday, November 7 at 8pm
Irish World Academy to present 'The Limerick Fling' in aid of Limerick Marine Search and Rescue
The Irish World Academy are hosting their annual night of music, dance and song in aid of Limerick Marine Search and Rescue at 'The Limerick Fling' on Thursday, November 7 at 8pm at The University Concert Hall, UL.
Over one hundred performers from five continents join forces with the talented faculty and students at the Irish World Academy and aerialists from the Irish Aerial Creation Centre, for one very special musical performance.
This year, the infamous Cork man of music, John Spillane is taking center stage as the headlining act of the night.
The event will be hosted again by none other than Carl Corcoran, the acclaimed broadcaster on RTÉ LyricFM and the Course Director of the Academy's MA Songwriting.
Carl said, "Equally known as a broadcaster and performer, John Spillane is one of Ireland's highly-acclaimed and prolific songwriters. He has been a regular participant in the MA Songwriting programme at the Irish World Academy, now in our 3rd Year. It is therefore fitting that he is part of our annual showcase, The Limerick Fling – a rare treat for us and the public to enjoy his unique talents in this prestigious venue".
The Irish World Academy of Music and Dance is the centre of academic and performance excellence housed at The University of Limerick and is home to students of over 40 different countries.
The Irish Aerial Creation Centre (IACC) is a place for people to unlock their creativity. IACC is Ireland's first purpose-fitted space for aerial dance and home to Fidget Feet Aerial Dance Company, the founders.
The event is question is in aid of Limerick Marine Search and Rescue- an organisation set up by two sports divers who helped in the search for a young man who drown in the waters of Parteen. Following this incident, the two men decided it was necessary to set up an organisation to patrol the waters of Limerick and so, Limerick Marine Search and Rescue was established.
Tickets for Limerick Fling are €20 per person. Group discounts are also available.
For more stories on The Limerick Fling click here.
For more information on Limerick Marine Search and Rescue click here.
Limerick Fling 2019