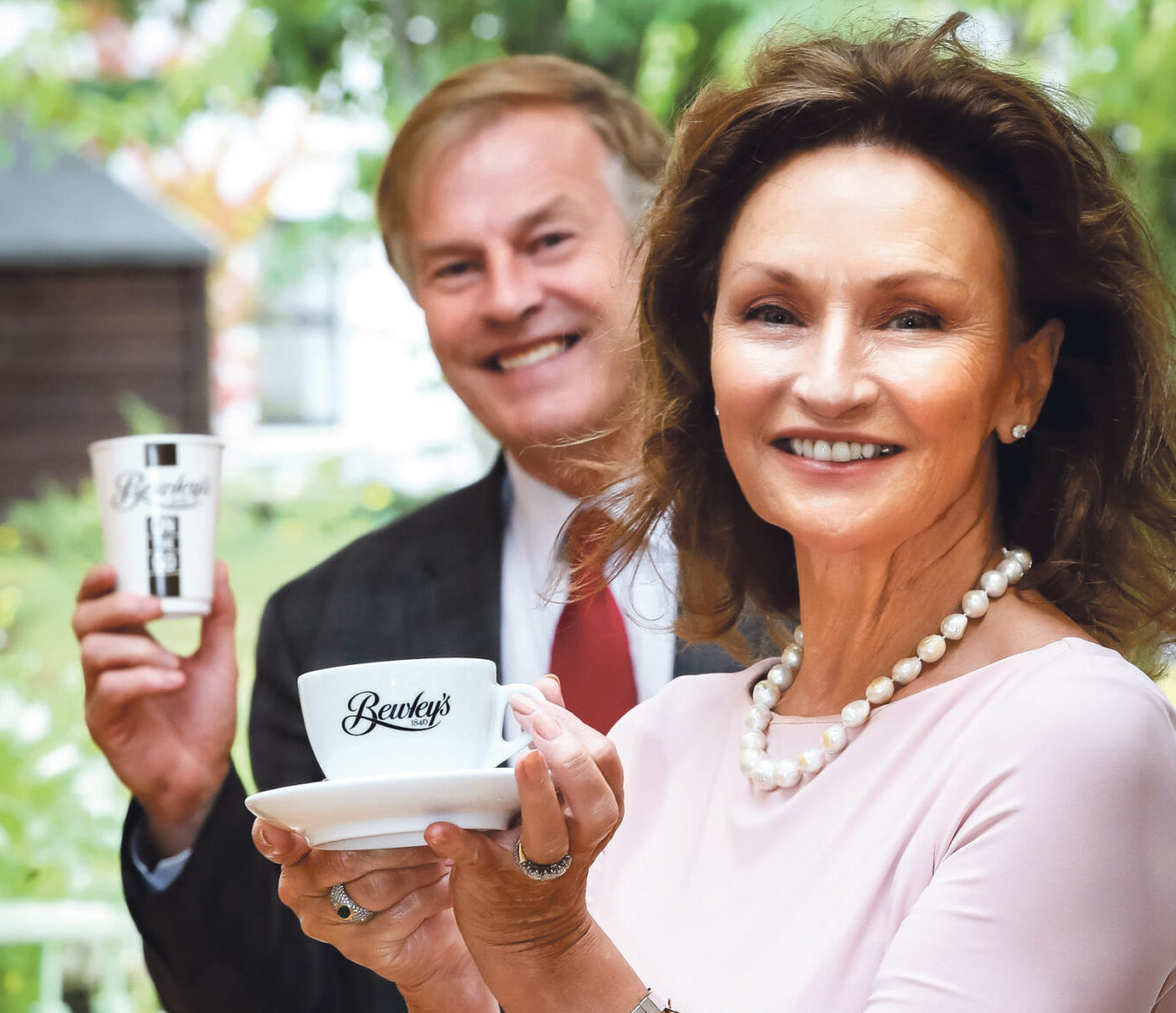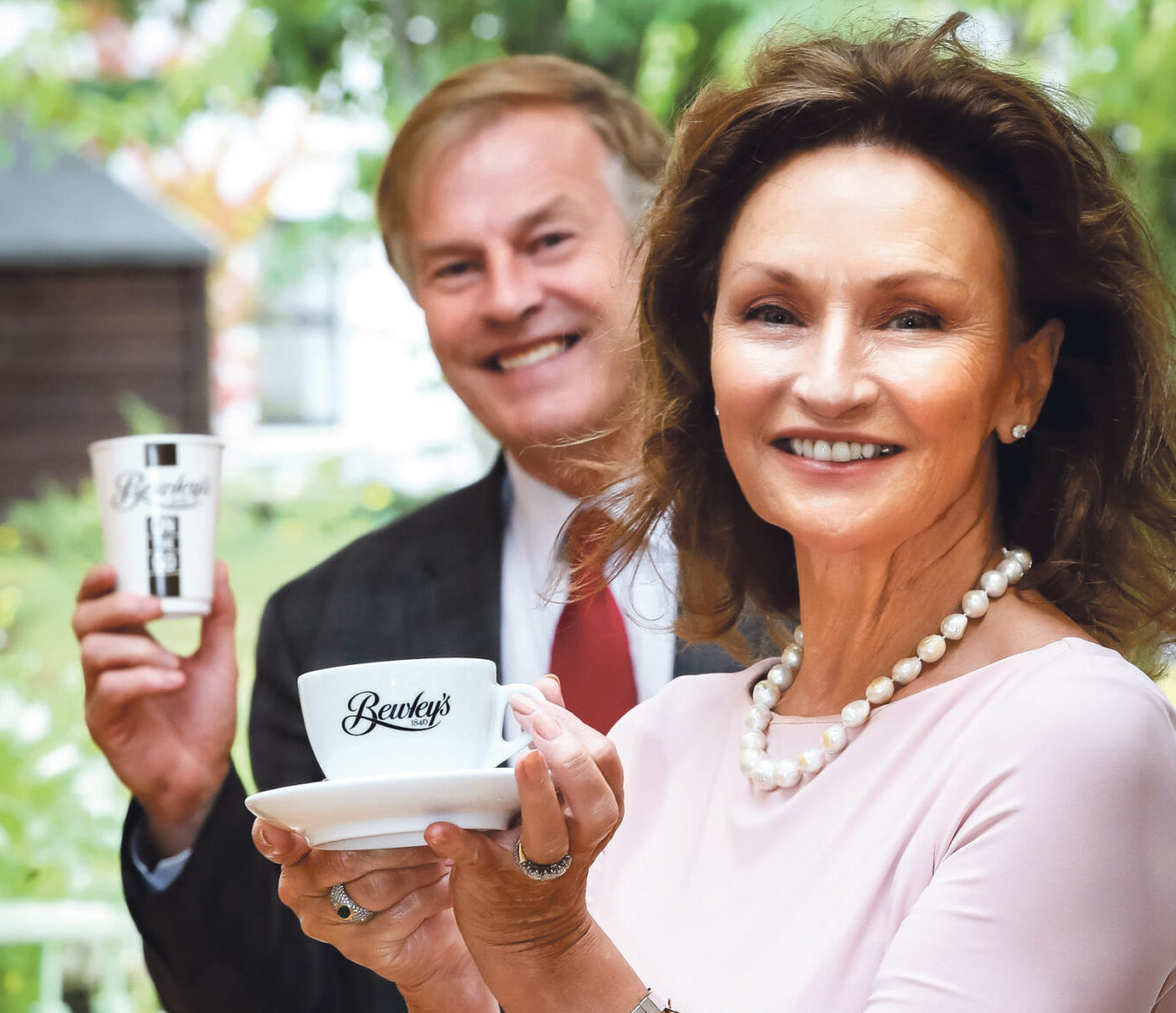 Milford Hospice coffee morning fundraiser will be socially distanced or virtual on Thursday, September 24
Milford Hospice coffee morning – Milford Centre coffee morning will take place Thursday, September 24 – Pictured above are Pat Quinlan, CEO Milford Hospice pictured with Celia Holman Lee
Milford Hospice coffee morning fundraiser will be socially distanced or virtual on Thursday, September 24
People all over the MidWest are being asked to host a socially distanced or virtual coffee morning and raise funds for Milford Hospice on Thursday, September 24.
Hospice Coffee Morning Together with Bewley's has brought people and our communities together for 28 years and it has never been more important. This year's event marks the 28th year of the fundraising initiative.
Hosting a coffee morning in your home, great outdoors or in the workplace is easy and so rewarding. It is an opportunity to invite your close family, friends, colleagues or community to have a cuppa and help raise vital funds in support of our services here at Milford Hospice.
Milford Care Centre chief executive Pat Quinlan said that the money raised through the Milford Hospice coffee morning is crucial in ensuring that they continue to meet each individual patient's needs and to support their families and loved ones throughout the region.
"This year has been a challenge for all of us and our fundraising efforts continue to be severely affected by Covid-19. As with all frontline organisations, the pandemic poses a massive challenge to our services whose focus is to care for vulnerable patients and their families across counties Clare, Limerick and North Tipperary. Thank you sincerely for your invaluable support to-date. With your support for the Milford Hospice coffee morning on September 24, we can make this a day to remember for hospice care throughout the Midwest Region," he said.
We want to do all we can to raise vital funds for Ireland's hospices and make this year's Hospice Coffee Morning Together with Bewley's the best one yet. Will you join us? Register to get involved or donate to this fantastic cause https://t.co/KXcfWM025S pic.twitter.com/2p2BiwIxnt

— Bewley's Ireland (@BewleysIreland) September 10, 2020
Because of Covid-19 restrictions, coffee morning hosts are encouraged to host socially distanced or virtual coffee mornings to ensure the safety of attendees and that government guidelines are adhered to. It is hoped that this year's events, whether held in small groups in homes or virtually with colleagues and friends, will raise much needed funds for hospices across Ireland, to meet growing demands for the services.
There are lots of other ways to get involved if hosting a Milford Hospice coffee morning this year is not for you. Why not host a socially distancing coffee morning in the great outdoors (or have a Coffee Morning Zoom call), have a cuppa with your neighbours. A virtual coffee morning whether it is 3 or 10 guests, your video call can be whatever you want it to be. If you are unable to host your coffee morning on this particular day, please choose any date in September that suits you and indeed only if you feel comfortable in doing so.
It really is very easy to organise, please complete your registration form
HERE