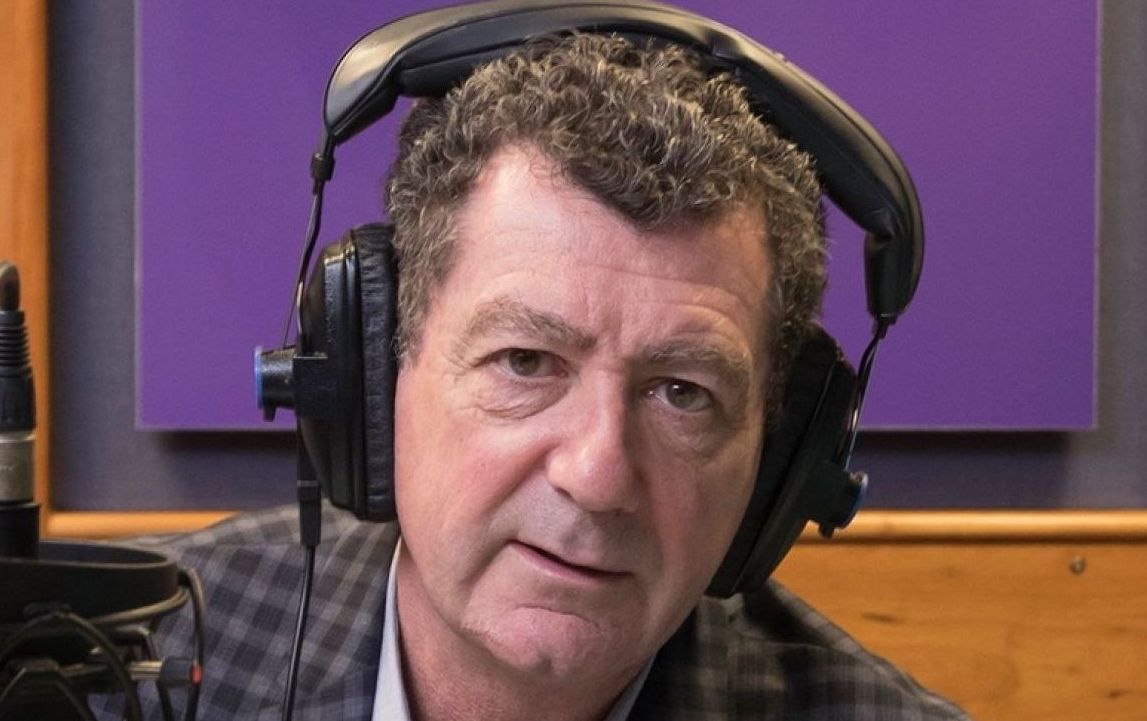 UPDATE: Lyric FM is thrown a lifeline with the decision about its relocation being deferred
UPDATE: Lyric FM presenter Lorcan Murray in the Limerick studio. Photograph: Liam Burke/Press 22
Lyric FM is thrown a lifeline with the decision about its relocation being deferred
The decision on the relocation of Lyric FM studios from Limerick has been deferred by RTÉ, following a request made by the Government.
RTÉ Dee Forbes' said that the delay on the decision was welcome following a request by An Taoiseach Leo Varadkar. The commission will make its recommendations next September.
She told RTE, "The changes we now need to make will be instrumental in ensuring that future generations too will have a public service media to be proud of, which is why we will continue this fight to sustain a viable public media for Ireland," Ms. Forbes said.
Mr. Varadkar has announced that the closure of Lyric FM should not go ahead until the commission makes its first recommendations in the new year. It has also pledged €10m to help the embattled company.
The staff of Lyric FM's Limerick had to come to terms with the prospect of losing their jobs earlier this year, as the news was announced about RTÉ's plans to shut the Limerick studios and relocate their jobs to Cork and Dublin.
As part of cost-cutting measures, the production of RTE's classical music and arts station was planned to be moved to Dublin and Cork.
There was a strong reaction to the announcement, prompting the deferral.
Yesterday, today and tomorrow, we remember our beloved friend and colleague at @rtelyricfm. Thanks for the many great memories. We are heartbroken. Déanamíd comhbhrón le Kathleen, Susie agus Crona. RIP Gay. pic.twitter.com/LbAO5j63El

— RTÉ lyric fm (@RTElyricfm) November 5, 2019
The President of UL wrote to RTE's director-general, offering to "help sustain" Lyric FM and accommodate the station on campus, in late September. Limerick Fine Gael TD Niall Collins described the news as "devastating". The Mayor of the City and County of Limerick also called for a meeting with the Ministers for Communications and Culture to try and reverse the plans that RTÉ has announced for the Limerick-based station Lyric FM and the closure of its regional studio.
Mayor Michael Sheahan said: "The news that RTÉ is closing their Limerick offices and moving production of Lyric FM to Dublin and Cork is very disappointing. The establishment of RTÉ Lyric FM in Limerick in 1999 was seen as an important step forward in the regionalisation of the national broadcaster and the cultural life of Limerick."
"Limerick has embraced Lyric FM and it has been seen as a badge of honour that the national station was based in Limerick. There was always a sense that Lyric was edgier and more innovative as it was located away from the shackles of Montrose."
Mayor Michael Sheahan went on to say, "I believe that the average cost per transmitted hour of programming on Lyric FM in 2018 was €800 significantly less than the cost for 2FM (€1,300), Raidió na Gaeltachta (€1,400) and Radio 1 (€4,000), so from a cost perspective it's run extremely efficiently by a dedicated and multi-talented staff who also double as presenters/ producers."
Lyric FM has been broadcasting on RTE since 1984. RTE announced in 1999 that FM3 Classical Music would be rebranded as Lyric FM and would get its very own station. As part of RTE's commitment to regional coverage, Lyric FM was relocated from RTE's studio in Donnybrook to a top of the range studio in Cornmarket Row, Limerick. The station quickly gained a committed following and won the PPI National Station of the Year in 2004.
"I would urge RTÉ to look again at the decision to move Lyric FM and the impact it will have on the people whose jobs are now under threat. RTE must keep Lyric FM and the regional studio in Limerick in the interests of regional diversity and development", said Mayor Michael Sheahan.
For more information on Lyric FM click here.
For more stories on Lyric FM click here.
UPDATE: Lyric FM UPDATE: Lyric FM