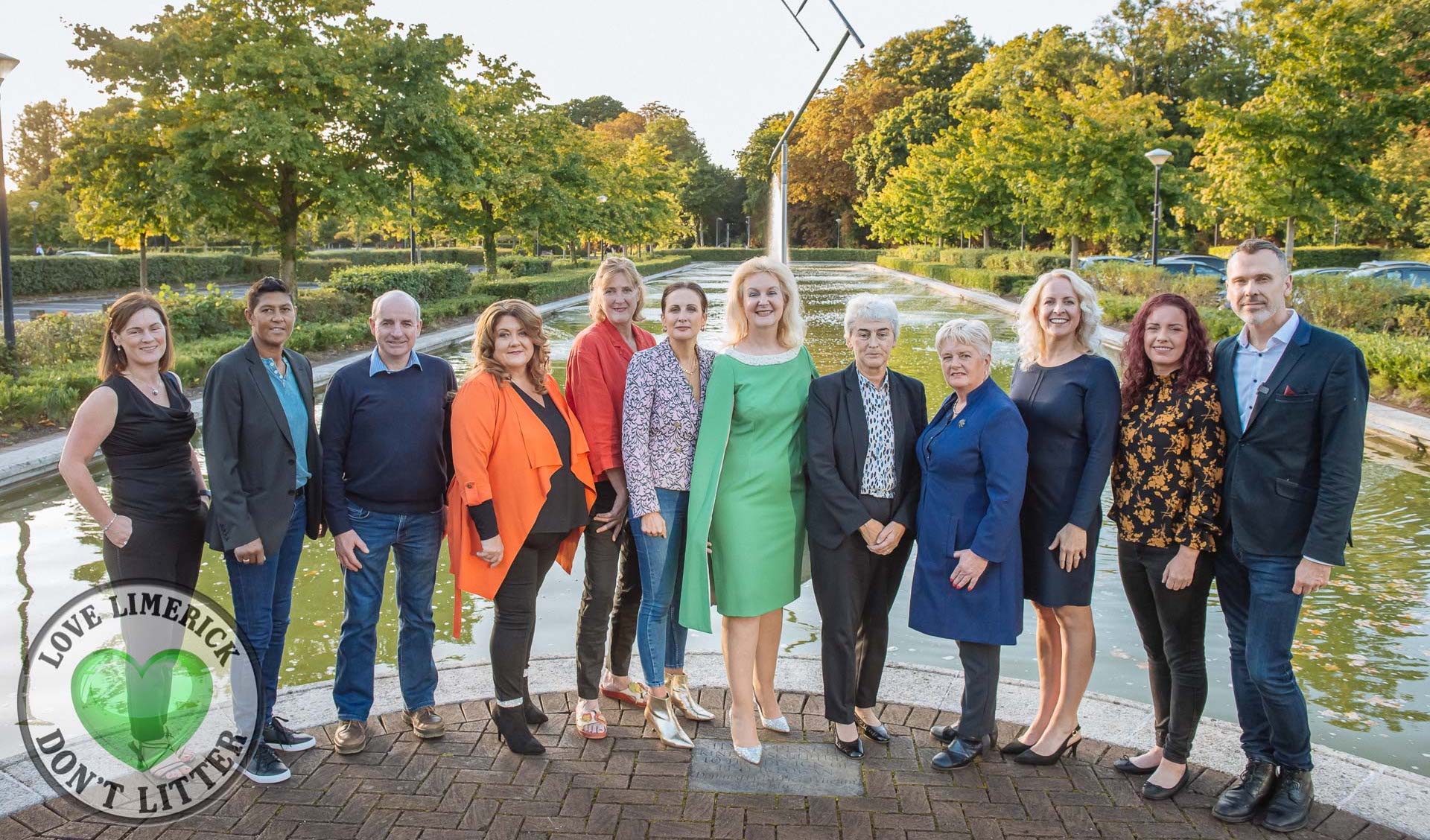 2022 Midwest Empowerment and Equality Conference set to change lives on Friday, November 11 at UCH
2022 Midwest Empowerment and Equality Conference takes place at University Conference Hall on Friday, November 11. Pictured above at the launch are success coach Fiona Brennan, sports trailblazer Jackie McCarthy-O'Brien, John Lannon, CEO Doras, Linda Ledger, Manager of St Munchin's Community Centre, Helen O'Donnell, Limerick Tidy Towns Chairperson, Una Burns, Novas Head of Advocacy and Communications, Dr Mary Ryan, Consultant Endocrinologist and conference co-organiser, Helen Culhane, Founder of Children's Grief Centre, Miriam Duffy, Executive Director Rape Crisis Midwest, nutritional therapist Olivia Beck, Lisa Daly, Chairperson Limerick Pride and conference co-organiser Richard Lynch, I Love Limerick. Picture: Olena Oleksienko/ilovelimerick
The conference is designed to empower, educate and encourage men and women both young and old to take better care of themselves
Save the Date! The 2022 Midwest Empowerment and Equality Conference will take place on Friday, November 11, 2022, at the University Concert Hall and is designed to empower, educate and encourage men and women both young and old to take better care of themselves.
The conference is presented by Dr Mary Ryan, Consultant Endocrinologist, Bon Secours at Barrington's Limerick and The Beacon and also Senior Lecturer at Graduate Entry Medical School (GEMS), University of Limerick.
Dr Ryan said, "I organised this conference with the help of Richard Lynch of I Love Limerick as a means of giving back to society by empowering, educating and encouraging men and women both young and old to how to empower one's self to take better care of themselves. We realise the importance of the education of young men and women, so one of the major highlights of the conference will be ten-minute presentations from our guest speakers on the topic of how the empowerment of women and men improves health and social outcomes in society."
Guest speakers include Dr Mary Ryan, Irish broadcaster and journalist Lorraine Keane, Irish educator and consultant clinical psychologist Dr Tony Humphreys, professional coach and mentor Aidan O'Brien, domestic abuse survivor Noelle Grant Matthews and entrepreneurs and empowerment guru's Laura Dowling and Oonagh O'Hagan.
There will also be discussion panels featuring guests from the fields of business, sports, entertainment, health, and academia discussing social issues affecting the empowerment of both women and men such as male suicide, sexual consent, equality in sport and media coverage, drug addiction and pay equality across genders.
Panel guests include John Lannon, CEO of human rights organisation Doras, Linda Ledger, Manager of St Munchin's Community Centre, Miriam Duffy, Executive Director at Rape Crisis Midwest, Una Burns, Head of Advocacy and Communications at homelessness organisation Novas, Helen Culhane, Founder of Children's Grief Centre, Helen O'Donnell, Limerick Tidy Towns Chairperson, Lisa Daly, Chairperson of Limerick Pride, female sports trailblazer Jackie McCarthy-O'Brien, nutritional therapist Olivia Beck, success coach Fiona Brennan, executive coach Margaret Valette O'Connor, consultant radiologist Julie O'Brien, sociologist Amanda Haynes and direct provision activist Donnah Sibanda Vuma, with other panelists to be announced shortly.
There will be five-minute presentations on the topics of empowerment and equality by eight Transition and fifth-year students from schools across the Midwest. These eight students have been chosen from a competition run earlier this year to see who would represent each school. Each presentation will be judged by an esteemed panel of judges.
The 1st, 2nd and 3rd place winners will receive a prize, with all participants receiving a plaque to commemorate their achievement.
Dr Mary Ryan said, 'I am delighted to be a key speaker at this conference that is set to empower both women and men. This conference is for both young and old but to make it accessible to young people, 400 free tickets are being given to Transition Year students from schools across the Midwest region. These students are an investment into our future."
Co-organiser Richard Lynch said, "Cleanmarine is an event sponsor and helped subsidise our costs and the event is also not for profit so any profit will be donated to our two chosen charities, Novas Initiatives, a voluntary agency that works with single people, families and children who are disadvantaged and socially excluded and Children's Grief Centre, a free support service for children and young people aged 4 to 18 years who have experienced a loss through bereavement, separation or divorce."
The 2022 Midwest Empowerment and Equality Conference will run on Friday, November 11 at the University Concert Hall, from 9.30 am (Registration) to 3.30 pm, and light entertainment and refreshments are included.
Tickets are €30 plus the booking fee at the UCH Box office at 061 331549 or go HERE
For more stories on Empowerment, go HERE
Pictures: Olena Oleksienko/ilovelimerick