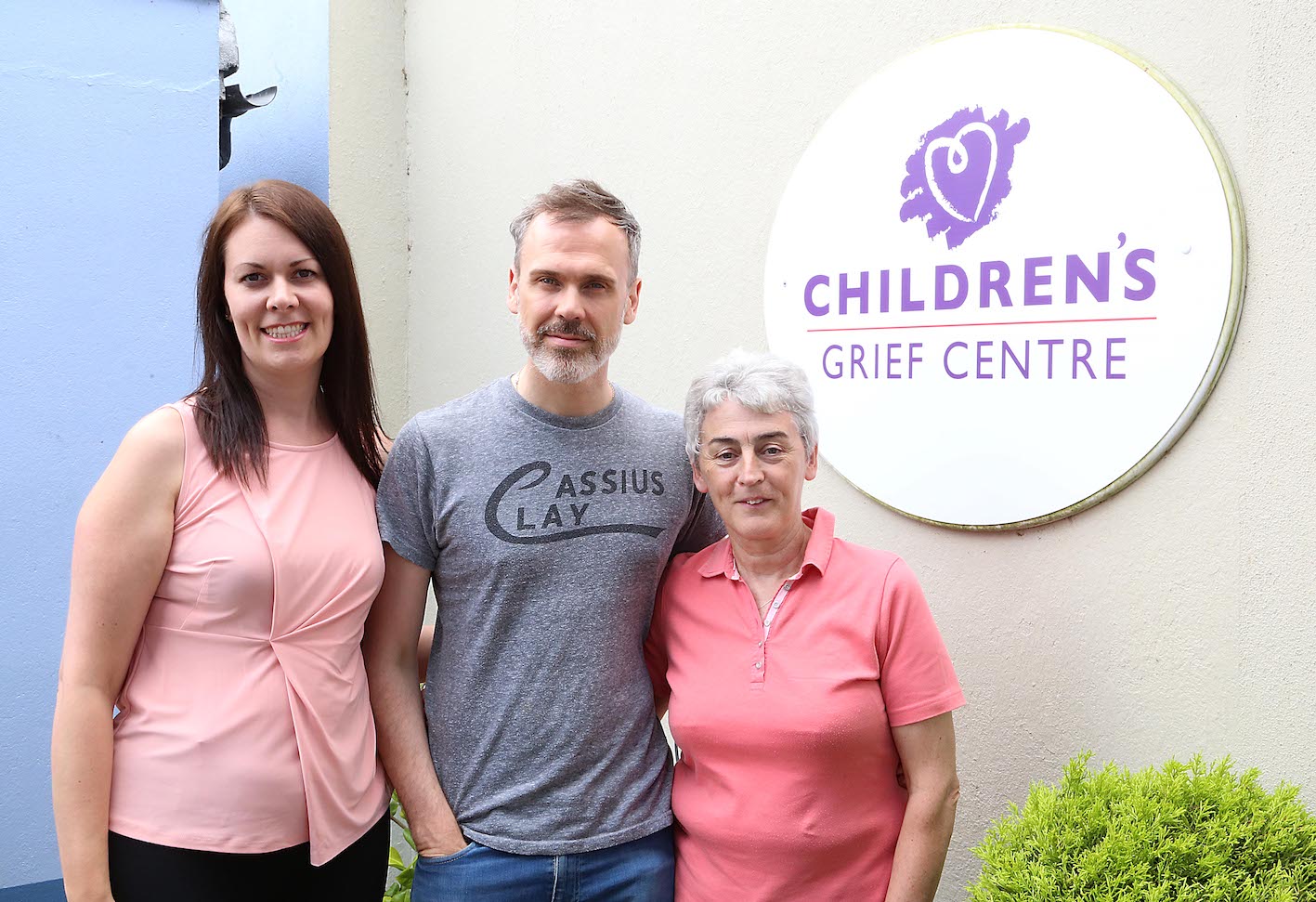 Childrens Grief Centre's funding boost will ensure more children are given much-needed support
Childrens Grief Centre funding boost will ensure more children are given much-needed support. Richard Lynch pictured with Katrina Morgan and Sr Helen Culhane of the Children's Grief Centre. Picture: Carlos Dasco/ilovelimerick
Children's Grief Centre funding boost will ensure more children are given much-needed support
Children' s Grief Centre, located at the South Circular Road, has received a €30,000 state funding from the HSE and Tusla to improve their services as well as to address the long waiting list in order to provide more families with needed supports.
Sr Helen Culhane, Limerick Person of the Year 2017, founded the centre in 2009 and it has been providing support services for school-aged children and young people affected by loss through death, separation, and divorce in Mid West Region. The Children's Grief Centre sees around 300 children every week, aged 4 to 18 years. 70 percent of the children who attend have separated parents while 30 percent has suffered bereavement.
The funding would be used to reduce the waiting list while there are 90 kids that need to be looked after.
It is the first time that the Childrens Grief Centre funding comes from the state body. "We are in operation for 10 years and this is our first time to receive a fund in that amount coming from a state body," said Sr Helen.
Talking about the reason for gaining the fund, Sr Helen said: "Main reason for gaining the funding is to reduce the waiting list. Most of our workers are voluntary and we are hoping to pay some part-time support workers and the full-time staff."
There are approximately 30 volunteers attached to the centre in total. The volunteers include a retired career guidance teacher, a play therapist, psychologist, psychotherapist, and an art therapist.
The funding would also hopefully be used to improve the working environment for staff in the centre. Sr Helen said that they are hoping to purchase their own premises, as there is no sufficient room to expand. "Our fundraiser is currently working in a storeroom", said Sr Helen, "we are hoping to buy a two-story house perhaps."
The Children' s Grief Centre is one of 62 community and voluntary projects chosen by petrol retailer Applegreen as part of its 'Blossom Fund' partnership with the Irish Youth Foundation for its funding boost and it has received another €2,000 fund.
The Children' s Grief Centre funding boost will ensure countless children and their families are given much-needed support.
For more information on the Children's Grief Centre, go here
For more stories on the Children's Grief Centre, go here