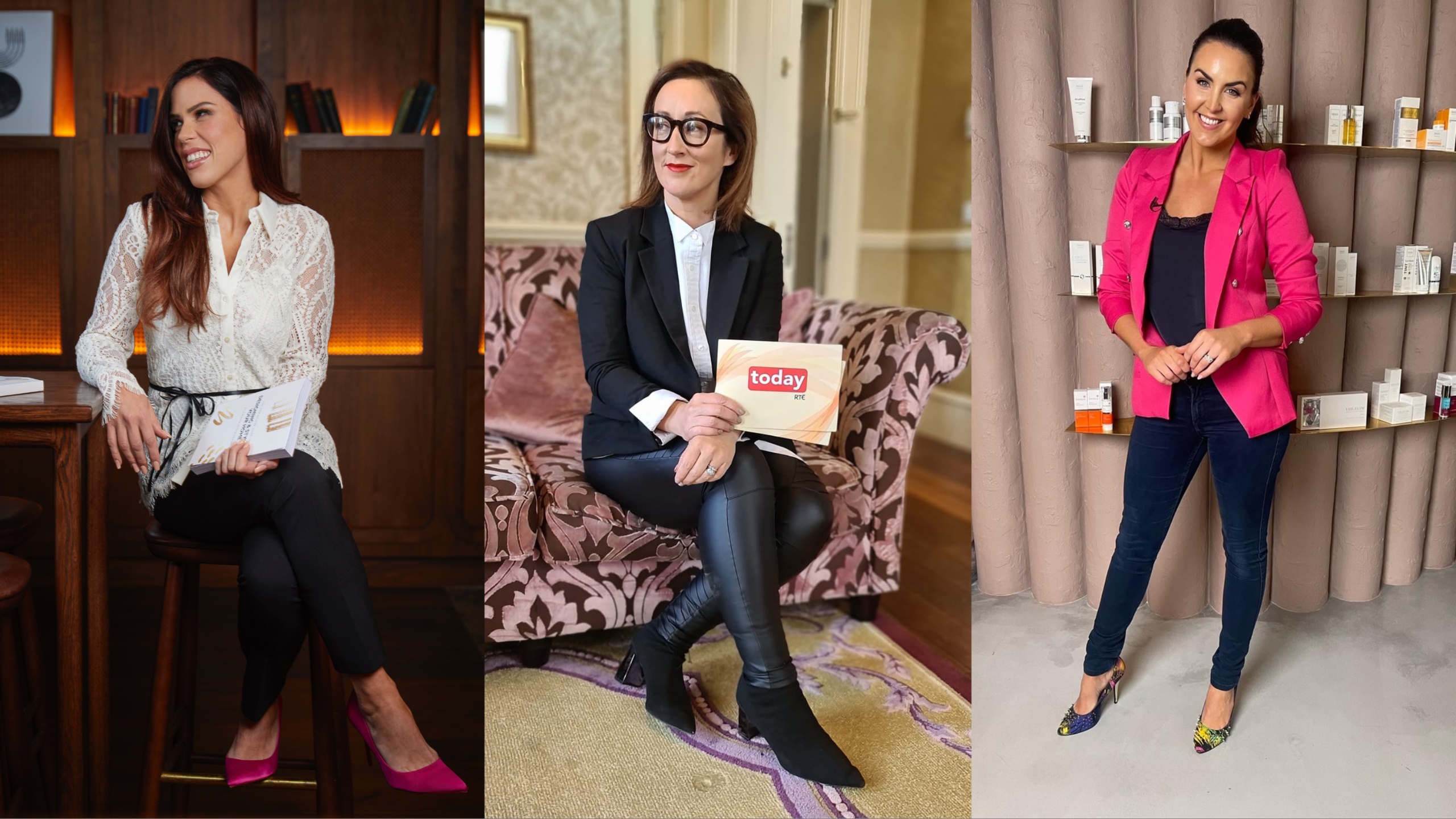 'Christmas Unwrapped' event aims to reduce stress and spark joy on Friday, December 1st at Woodlands House Hotel
Christmas Unwrapped event will feature style host Fiona Hayes (pictured above centre), a dedicated beauty section with Ally Garvey and interior designer Natasha Rocca Devine demoing the perfect table
'Christmas Unwrapped' will be hosted by Fiona Hayes alongside a wonderful line up of guest contributors who will be unwrapping their best tips for making Christmas less stressful and more joyful this year
On Friday, December 1st from 6.30pm Stylist and TV Presenter Fiona Hayes will be hosting her annual Christmas event with a twist, 'Christmas Unwrapped' at the Treehouse, Woodlands House Hotel in Adare, centred around reducing stress and waste as well as sparking joy this Christmas.
It's inaugural event in 2022 was hosted alongside TV Presenter and Journalist Maura Derrane with a sell out crowd at the unique event space of the Treehouse.
Fiona will host the event alongside a wonderful line up of guest contributors who will be unwrapping their best tips for making Christmas less stressful and more joyful this year. From party menu planning, the latest in beauty, to clever interior tips for the home and how to plan out your Christmas outfits with clothing from Shaws, Love Cherish, Lady Penelope, My Kind of Dress and Kilkenny Design modelled by beloved models Pat Walker, Lizzy Desmond and Orla O' Sullivan.
Executive Chef Vicky Stott, Woodlands House Hotel will be sharing all her insights and knowledge on stress free menu planning with a live cooking demo.
There will be a dedicated beauty section where Ally Garvey will be doing a live demo with experts in the latest in skincare and beauty techniques thanks to 14 Day Manicure. Natasha Rocca Devine, Interior Designer of 'The Salvage Squad' and author of 'The Step by Step Guide to Designing Your Home' will be there to demo the perfect table from salvageable finds and beloved Irish brand Kilkenny Design.
Fiona said, "Discussions around the cost of living has been heavy these last few weeks. We want women to have a fun night out where they can come for Beauty, Interiors and Fashion but leave with the know-how from our excellent line-up. We do not have to compromise style and a little bit of luxury this Christmas if we do it in a smart way."
Tickets are available through Eventbrite and cost €35 excluding booking fee. Limited availability. Goody bag and discounts for each attendee. Friday, December 1st from 6.30pm onwards.