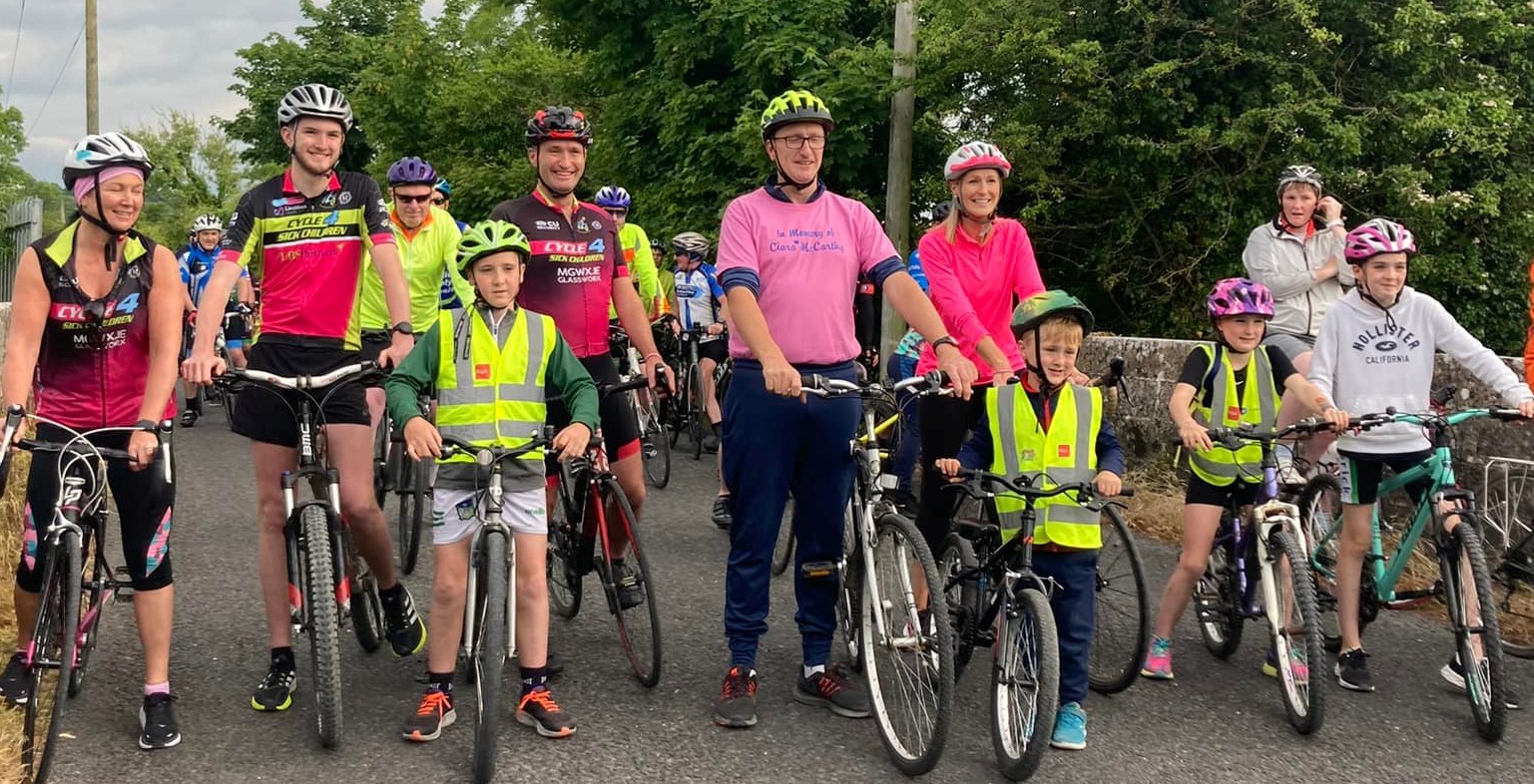 Boher making the wheels turn remembering Ciara McCarthy and supporting Cliona's this weekend
Boher Community Development Association's annual Ciara McCarthy Memorial Cycle this Friday, June 2 will support of Cliona's Foundation
The annual Ciara McCarthy Memorial Cycle organised by Boher Community Development Association takes place this Friday the 2nd of June with all proceeds going to Cliona's Foundation
The annual Ciara McCarthy Memorial Cycle takes place this Friday and all proceeds will go to Cliona's Foundation
This is the 10th  year of the very successful cycle and the McCarthy Family and their extended family, friends and community have been amazing supporters  since the  passing of 7-year-old Ciara in 2013
The full loop is 40km, but for the less experienced there are plenty of shortcut routes, which makes it suitable for all abilities, ages & bikes One of the highlights of the event is the fantastic post-cycle hospitality for all participants hosted by Boher Development Community Association.
Entry fee for the cycle is a donation of your choice at registration which commences at 6.15pm. The event will then roll out at 7.15pm. All proceeds from the cycle will be donated to Cliona's Foundation.
If you cannot make it to Boher and are doing your cycle elsewhere in the country of the world , or just want to make a donation . you can do so on the link below
This would make a great start to the bank holiday weekend.
Cliona's is a limerick based charity that provides nationwide financial assistance to families caring for a child with a life limiting illness to help with the significant non medical costs of caring. These cost include but are not limited to accommodation, travel, petrol, car parking , child care costs for siblings, specialist equipment & much more.  They have provided support to over 1,200 families since 2017 and this year to date have supported 88 families at a cost of €217,000
Find out more about Cliona's here.
Read similar stories here.