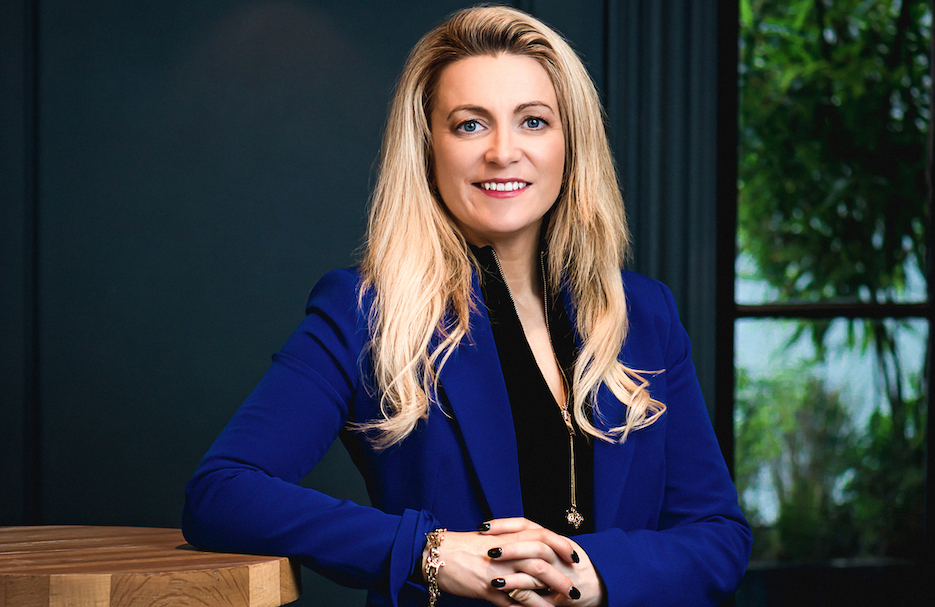 Limerick Businesswoman, Gillian Horan shortlisted for IMAGE Businesswoman of the Year Awards 
Gillian Horan CEO of 'The Pudding' and Limerick native is nominated for IMAGE Businesswoman of the Year Award in the CEO category.
Limerick Businesswoman, Gillian Horan shortlisted for IMAGE Businesswoman of the Year Awards
Limerick Businesswoman and CEO of The Pudding, Gillian Horan has been shortlisted in the IMAGE Businesswoman of the Year Awards.
The IMAGE Businesswoman of the Year Awards is in its thirteen-year of operation, celebrating Ireland's most inspiring businesswomen with Gillian shortlisted in the CEO of the Year category for 2019.
'The Pudding' which Gillian Horan established in Limerick in 2015 is a creative and commercial Branding Company, a hybrid between a brand consultancy and a design studio. It works with companies to build, re-position and grow game-changing corporate and employer brands. The company has offices in Dublin, Limerick, and London.
Speaking about 'The Pudding' Gillian said, "The Pudding believes that the proof is in The Pudding. We partner with our clients to achieve their goals and objectives. We truly believe that branding makes such an impact in business".
Gillian who describes herself as having been "obsessed" with branding since childhood; dreaming of working on the Coca Cola ad-campaigns from as young of an age as 4, believes that businesses are now reaching this same place of appreciation for branding.
Gillian said, "Brand drives business performance. It is now a key decision-maker. Companies need to strategically focus on building brand equity if they wish to drive business performance and increase their financial value. The research speaks for itself. Nail the connection between brand and finance and take your business to a completely different level".
Gillian has been responsible for a number of significant rebrands in the Irish marketplace and beyond. Some of her key clients include Smyths Toys, Notebook Pharmaceuticals, Renatus, Nursing Homes Ireland, Sheraton US, Carton House, Conrad Dublin, PREM Group, InterContinental and the Irish Hospitality Institute.
According to Gillian, there is a growing understanding between investment in brand and business growth. She said, "High performing CEOs know that a brand is not just a trademark. We see them standing back and investing time to truly understand the link between their branded business and its financial performance. They understand stakeholder value, consciously decide on brand positioning and then inspire and align their people and operations to deliver. Very simply, they use their brand to fuel growth and financial performance".
The CEO is excited about 'The Puddings' international plans for the future with hopes of opening their next office in New York and has already been successful in bagging American clients.
"When we pitch for American clients, we are up against American branding agencies who have larger teams, unbelievable portfolios and are on the ground over there. It has been a massive achievement for us to beat those other agencies and to win these amazing clients that believe in us to build world-class brands. This has phenomenally helped us grow our business. Our first American client allowed me to increase the team!"
Gillian is also a non-executive Board member at Colourtrend, Ireland's leading decorative paint brand. The CEO is a member of the Institute of Directors in Ireland and the Institute of Designers in Ireland. Gillian is not only willing to bring her branding expertise and business acumen to just her clients and team, but she is also a speaker and author having lectured in Branding, Marketing, and Entrepreneurship and written articles for National and International publications.
The IMAGE Businesswoman of the Year Awards will be held on November 25th at the Clayton Hotel, Burlington Road, Dublin and we wish Gillian the very best of luck!
Speaking of the awards, Gillian said, "I'm delighted to be shortlisted for an Image Businesswoman of the Year Award. It is recognition of not only the hard work I have put into establishing the company, but it is recognition of the hard work by every team member that works with us and has worked with us over the years".
Gillian Horan CEO
For more stories on Businesswomen of the Year Awards, click here.
For more information on The Pudding click here.