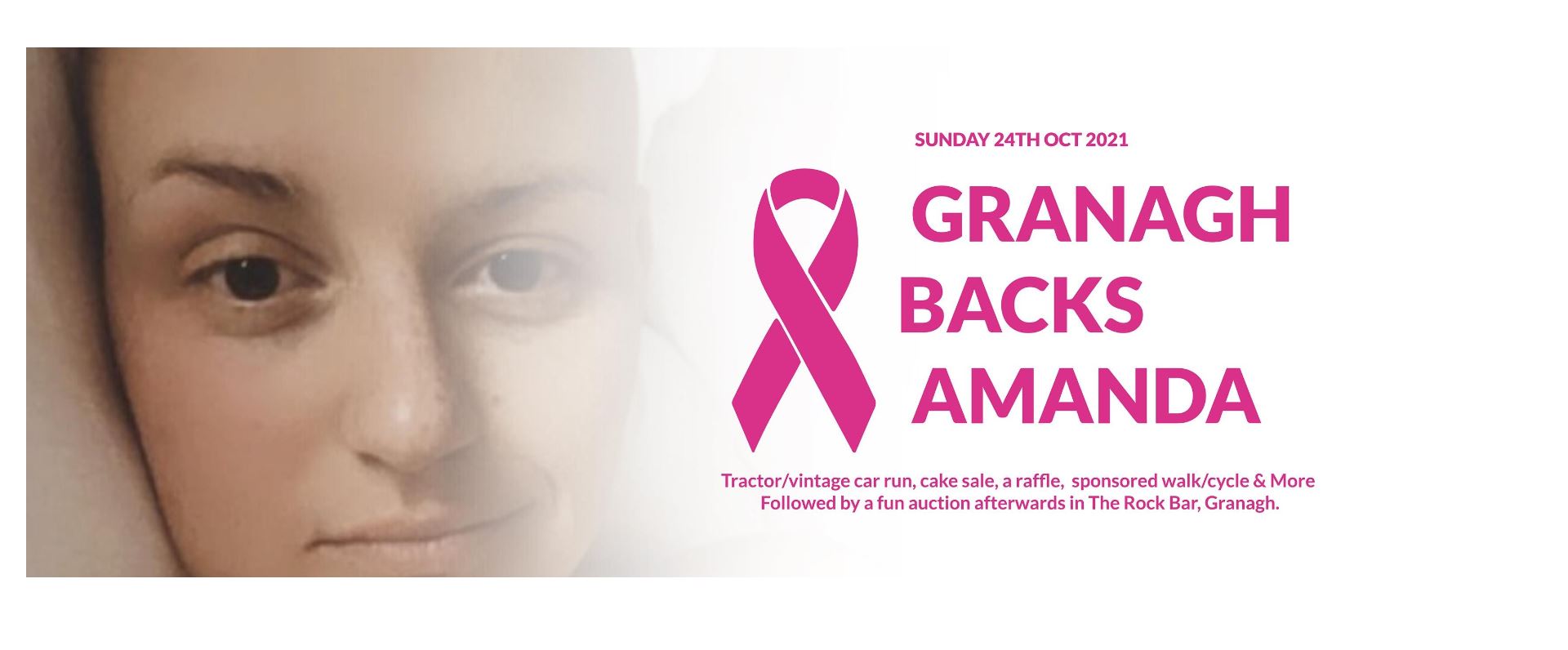 Granagh Community rally together for local woman Amanda Tierney through Granagh Backs Amanda
Granagh Backs Amanda – Amanda was diagnosed with breast cancer in February 2021
Granagh Community rally together for local woman Amanda Tierney through Granagh Backs Amanda
By I Love Limerick Correspondent Ann Mc Donald
The Granagh Community in West Limerick has set up a GoFundMe campaign to support Amanda Tierney and her family.
Amanda, who is originally from Newtownshandrum in Co. Cork, has been living in Granagh, Co. Limerick for the past 8 years.
In February 2021, Amanda was diagnosed with breast cancer, and is currently undergoing treatment at the University Hospital Limerick.
She is married to local man Daniel, and is a doting mother to their 4 children, Sean (11), Oliver (7), Killian (6) and Amelia (4).
As well as being a busy full-time mom, she is also a full-time support giver to Oliver, who has special needs.
As a small rural community in West Limerick, the citizens of Granagh decided to rally together and show their support to Amanda and her family.
They set up 'Granagh Backs Amanda' to let the family know that they are not alone on this journey.
Please help support a local Granagh Family.#GranaghBacksAmanda
Amanda hails is married to Daniel 8 yrs with 4 kids,Sean (11),Oliver (7),Killian(6) and Amelia(4).As well as being a busy full time Mum Amanda is also a full time support giver to her son Oliver who has special needs. pic.twitter.com/XziISCqH0W

— Siobhan Scanlon (@SiobhS79) October 7, 2021
Granagh Backs Amanda are setting up a number of fundraising initiatives, which will take place on Sunday, October 24. These include a tractor/vintage car run, a cake sale, a draw, a sponsored walk/cycle, followed by an auction in The Rock Bar, Granagh.
Jimmy Chawke, part of the Granagh Backs Amanda campaign said, "I'm particularly appealing to cyclists in the locality for your support on the day. You can start from wherever you wish and finish at the community centre in Granagh before 12 noon where you will be very well catered for."
Many businesses from Adare, Croagh and Kilfinny have also supported Granagh Backs Amanda campaign, such as Nevilles, D&M Gardens, Abbey Cleaners, Corbett Photography, Adare Woollens, Black Abbey Craft, Adare Pharmacy, Annettes Boutique, Aunty Lena's, The Barbers Rooms and James Kelly, by donating goods and vouchers which will be available to win on the day.
The GoFundMe says, "Our local schools and wider community have been very supportive of this great cause and are running various fundraisers in the schools."
Granagh Backs Amanda are still looking for donations and raffle prizes for their raffle, and can be contacted via their Facebook page.
There is no entry fee for the day, but organisers are asking that those attending donate to the GoFundMe for Amanda.
All donations and support will be going towards helping Amanda and her family, and people are being urged to donate if they can.
To donate to the GoFundMe go HERE
For more stories about community go HERE