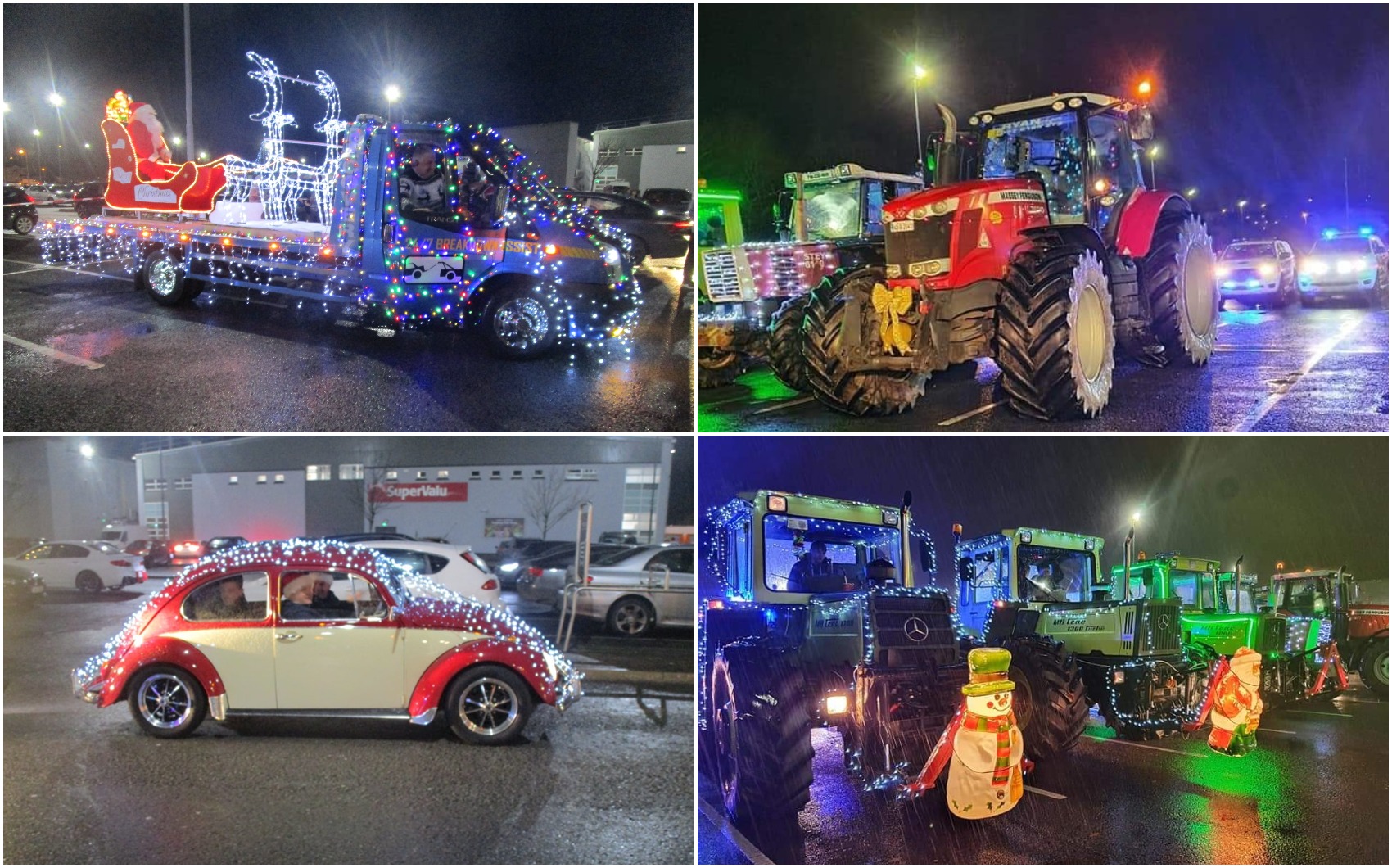 Join the East Limerick red Cross for their Light Up Limerick 2021 run on Sunday, December 19
Light Up Limerick 2021 will help the East Limerick Red Cross with their new ambulance base which is currently being built. Pictured above are some of the participants from Light Up Limerick 2020
Join the East Limerick red Cross for their Light Up Limerick 2021 run on Sunday, December 19
By I Love Limerick Correspondent Ann Mc Donald
The East Limerick Red Cross are holding a wonderful event this year in aid of a new ambulance base.
Light Up Limerick 2021 will feature an array of vehicles with everything from American trucks, tractors, cars, and trikes decorated to impress driving through Limerick City Centre on Sunday, December 19, at 7pm.
Santa Claus will lead the run, flanked by motorbikes, trikes, trucks, tractors, cars, decorated in Christmas lights, as well as members of the East Limerick Red Cross emergency and voluntary services.
"With Covid-19 taking over peoples lives recently its nice to have an outdoor Christmas-themed event to go to, and because it's a run going through the city, it means people can stand in many areas socially distant from one another. We hope to put a smile on a lot of kids and adults faces on the night," David Ryan, Ambulance Officer for the East Limerick Red Cross said.
Last year, the run had over 70 vehicles in the run, and they have already surpassed that number this year in entries.
"Entrants to the run, excluding the emergency vehicles, have kindly taken sponsorship cards, meaning we will hopefully have plumbers and electrician's start work in our base in Mid January. Our building should be finished now, but the pandemic took its toll on our fundraising and duty opportunities. At the moment, the building is up and windows and doors in but that's where it stops," David explained.
As a voluntary ambulance service, the East Limerick Red Cross has seen how hard the last two years have been on emergency services, so as part of the Light Up Limerick 2021 run, there will be a Blue Lights Appreciation run, where emergency crews from multiple organisations are taking part to spread some cheer and give people the opportunity to see the emergency vehicles in a fun environment.
Bucket collectors will be present during the event to raise funds for the ambulance base.
The event will be fully compliant with government guidelines and the East Limerick Red Cross is monitoring the Covid-19 situation closely and posting regular updates about the event on their Facebook page.
Entries are limited, so if you're interested in joining Light Up Limerick 2021 in aid of the ambulance base for the East Limerick Red Cross, make sure to contact them through their Facebook page!
For more about the Irish Red Cross go HERE
For more stories about the Irish Red Cross go HERE