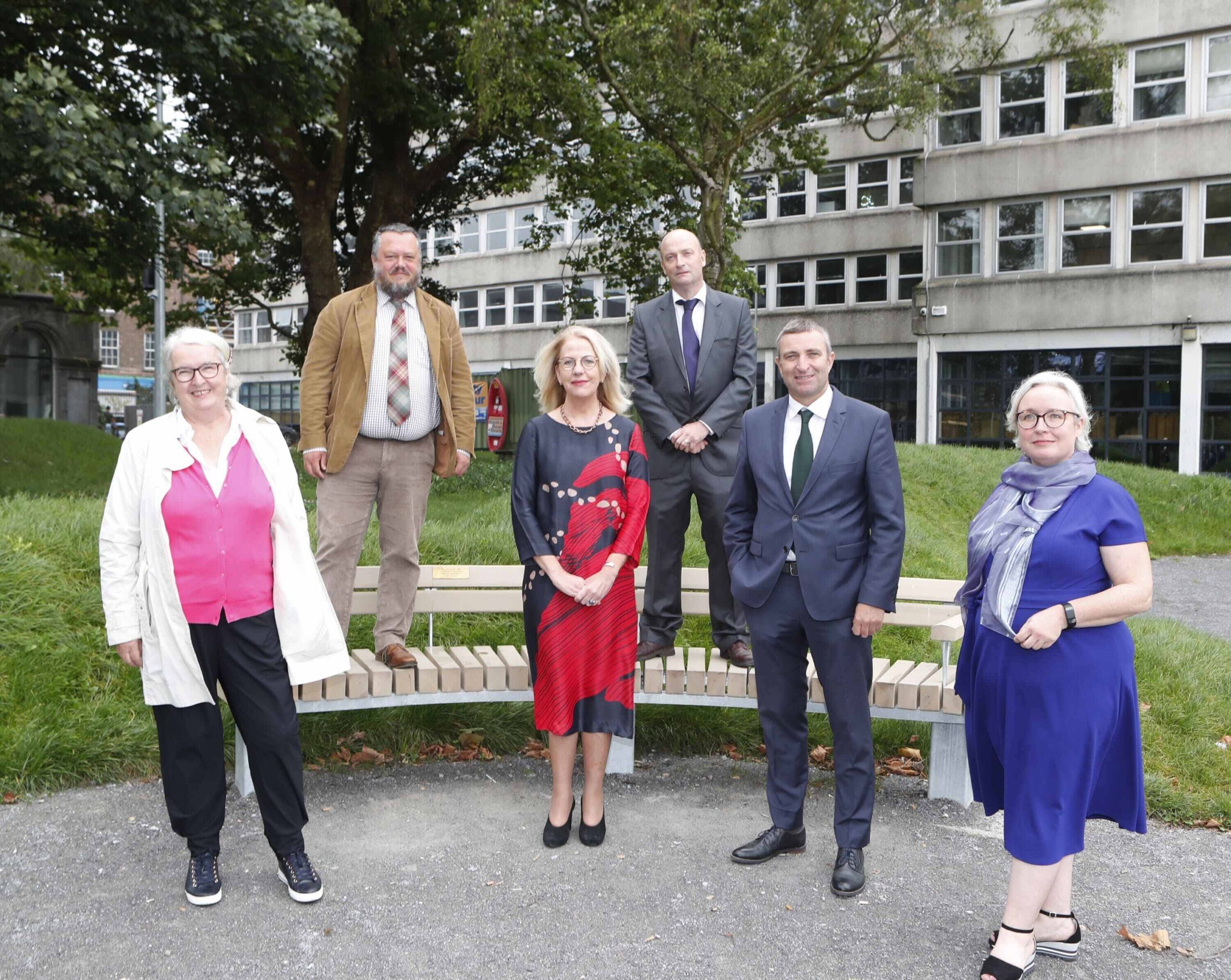 Conservation works to McCarthy Mausoleum project receive €14,880 from the Heritage Council
McCarthy Mausoleum – Pictured above is Caroline O'Connell, Committee member of the BDA, Jorgen Hartsogs, Director of Adare Walks, Virginia Teehan, CEO of the Heritage Council, Tom O'Neill, Heritage Officer Limerick City and County; Minister of State for Skills and Further Education, Niall Collins TD; Emer O'Regan, Chairperson of the BDA. Picture: Liam Burke/Press 22
Conservation works to McCarthy Mausoleum project receive €14,880 from the Heritage Council
By I Love Limerick Correspondent Ann Mc Donald
Virginia Teehan, CEO of The Heritage Council, hosted a special event in the Hunt Museum in Limerick where she met local representatives and groups which received grant funding from The Heritage Council.
Ballingarry Development Association (BDA) received €14,880 under the Heritage Council's Community Heritage Grant Scheme 2021, for its project 'Conservation works to McCarthy Mausoleum.'
The group was established by the community in December 2018 to make Ballingarry better by working together; to re-imagine it as the vibrant, safe, beautiful garden town we want to live in.
The BDA recently held an event as part of National Heritage Week, entitled "Ballingarry Heritage Cemetery stroll," and was focused heavily on the McCarthy Mausoleum.
The mausoleum houses two brothers, both Roman Catholic priests, one of which was the parish priest in Ballingarry from 1825 until his death in 1837.
Work on conserving the mausoleum have already begun. Ivy and tree roots are being removed, and stonemasons have discovered an opening on the east elevation which allows water to run off the roof.
Plaques on the mausoleum are now legible, and detail ten other burials, and refer to others interred in the mausoleum, which dates from 1842.
A number of key priorities have been identified under the Limerick City and County Heritage Plan 2017-2030, including archaeology, built heritage, architecture, local history, and the diversity and integration of new communities.
Several successes have already been achieved by Limerick City and County Council under the heritage plan programme, with the support of The Heritage Council.
The Golden Mile of County Limerick, for example, is an initiative that recognises outstanding, interesting walks on local rural roads in a holistic manner considering biodiversity, built heritage and history/folklore associated with the road as identified by the local community.
Other achievements include ecological studies on the Shannon Estuary in partnership with Clare County Council, environmental awareness programmes and research on the medieval core of the city.
For more information about the McCarthy Mausoleum go HERE
For more stories about community go HERE