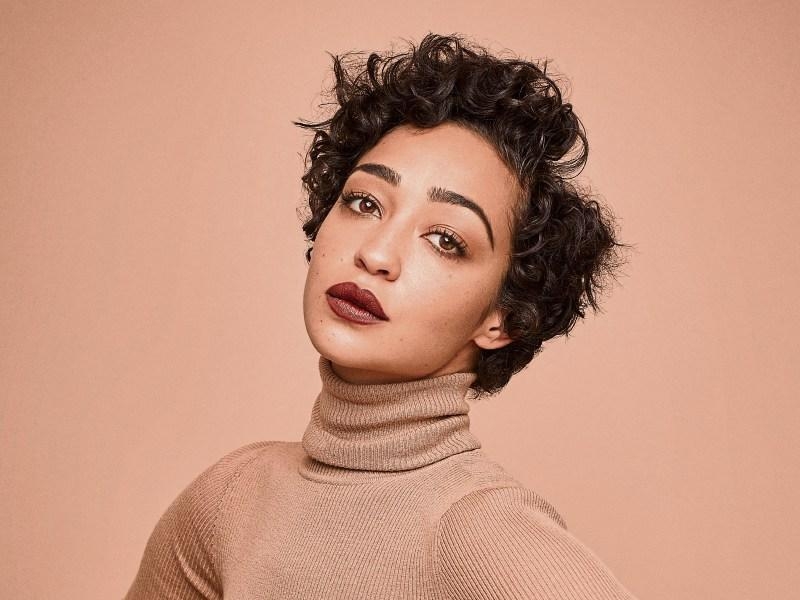 EXCLUSIVE Ruth Negga excited to "support all Irish voices" at Catalyst International Film Festival
Ruth Negga, Catalyst International Film Festival ambassador says "It swells the heart to welcome everybody back" for the 4th edition of the Limerick-based film festival.
Ruth Negga Catalyst International Film Festival ambassador is excited to "support all Irish voices" at this year's festival
Celebrating diversity in the film industry and Ireland's talent, Limerick's Catalyst International Film Festival returns this month and Festival Ambassador, Ruth Negga has noted her excitement for the festival's return for its 4th edition.
"It swells the heart to welcome everybody back, and to growing our Shannonside film festival, Catalyst International Film Festival and celebrating the many different faces of our film industry and its future," said the actor and Catalyst ambassador.
Following a successful awards season, Irish film has been experiencing well-deserved attention, and Ruth Negga believes there is an opportunity to "nurture and support" Ireland's talent.
"As our industry experiences a resurgence of exciting attention, it has become increasingly clear that Ireland has extraordinary talent," she said, continuing, "Let's nurture and support it so we can continue to explore our ever-evolving identity and culture through the collective in film by encouraging and supporting all Irish voices! Join us for Catalyst International Film Festival, 2023."
Dr Susan Liddy, film festival founder and co-director, is enthusiastic about the festival's association with Ruth Negga saying they are "very proud and honoured" to welcome the actor in the role.
"Ruth is hugely supportive of the festival's ethos so there is a real meeting of minds in this partnership. Ruth also has strong ties to Limerick, having lived in the city for many years as a child. Her connection remains strong and, indeed, she still has extended family living here. We look forward to working with her to focus attention on the need for a more diverse and inclusive industry." 
The Festival is excited to screen two exciting features this year with Sinéad O'Shea's Pray For Our Sinners, and and Marina Er Gorbach's Klondike.
Pray For Our Sinners the new documentary from filmmaker and journalist, Sinéad O'Shea in which she confronts Ireland's recent history of brutality against children and women from corporal punishment to state-sanctioned mother and baby homes. O'Shea returns to her hometown in rural Ireland to explore the control the Catholic church held there until recent years and uncovers the gentle but extraordinary figures who chose to resist. This is a portrait of genuine bravery, hope and love. The screening will be at 8pm at The Belltable Theatre Friday 31 st March followed by a Q+A with O'Shea.
Klondike (2022) directed by Ukrainian Director Marina Er Gorbach will be on at 8pm on Saturday, April 1 st at The Belltable Theatre. It is July 2014. Expectant parents Irka and Tolik live in the Donetsk district of eastern Ukraine near the Russian border. Their nervous anticipation of their first child's birth is violently disrupted as the vicinal crash of flight MH17 elevates the forbidding tension enveloping their village. Catalyst will be joined on the night by special guests to discuss the effects of war and the power of film to depict its horrific reality. Catalyst invites all Ukrainians living in the area to come to see the film – there will be a screened interview with the director and Ireland's Kate McCullough (An Cailín Ciúin) after the film.
This year's Award categories 2023 are Best Irish Film, Best Short Screenplay,
Breakthrough Filmmaker, Best International Short, Best Short Documentary, Audience
Award and Spirit of the Festival.
The calibre of Catalyst judges and their willingness to become involved in the festival is testament to its growing reputation and include Frank Berry (Aisha), Rachael Moriarty (Róise & Frank), Paddy Breathnach (Rosie), Paddy Slattery (Broken Law) and Ursula Rani Sarma ( Smother).
This year's short documentary programme pays tribute to the power of personal testimony as a force for change and shines a light on the audacity of the human spirit. Eight films comprise this year's international shorts programme. From North America to South America, from Europe to Oceania, these stories feature characters that have often been overlooked on screen or whose perspective is rarely captured with authenticity and the diversity of narrative and directorial voices.
The two programmes of Irish short films in this year's line-up are a true testament to the diversity of directorial voices that Irish cinema has to offer. From genre to romcom, from social drama to satire all convey powerful narratives through protagonists whose stories are often not seen on screen.
The Festival is dedicated to supporting and championing screenwriters; particularly those from under-represented groups or who write authentically about those groups. If the stories are to change, the screenwriting must be on board too. In association with the Writers Guild of Ireland, Catalyst is delighted to host Putting the Screenwriter into the Picture panel.
This event will discuss the importance of the short film script as a calling card and how writers can break through into longer forms. With panellists Jennifer Davidson Chair WGI (Fair City; Waiting for Tom), Ursula Rani Sarma Screenwriter/ Playwright (Smother; Bodkin) Carl Austin Screenwriter (Operation Cobra; Fair City), Aisling Walsh Screenwriter/ Director (Song for a Raggy Boy; Maudie; Elizabeth is Missing), Robert Higgins Screenwriter, director, producer ( Lakelands; Angels Guard Thee). The 6 finalists in the Short Screenplay Award will each speak about their script and their work and career with the winning screenplay awards announced at the closing event on Saturday evening.
On Saturday the Director-DOP Masterclass sees cinematographer Jaro Waldeck in conversation with award-winning director Aisling  Walsh  (Song for a Raggy Boy;  An Inspector Calls; Maudie; Elizabeth is Missing)  exploring the themes of those films and offering an insight into the process of creating the visual concepts for each story. Waldeck is an award-winning DOP, a member of the Czech Society of Cinematographers who has shot over 40 short films and is currently in production on her first drama feature.
In addition, Aisling Walsh will be offering emerging screenwriters from a range of underrepresented backgrounds the opportunity to work in small script labs with her.
The Festival is keen to support new voices. Filmmaker and Catalyst Programme Assistant Aisha Bolaji will be moderating a New Voices panel of up-and-coming creatives within the Irish film industry at 1 Pery Square. The lineup includes Actor Martin Mahon, Screenwriter Rehan Ali and Writer/Directors Elizabeth Adewusi and Nell Hensey. In the Belltable, Gemma Creagh (Film Ireland, Arena) will moderate what is sure to be a very lively discussion of the Critics panel. Creagh is joined by fellow critics Chris Wasser (Sunday Independent), Ruth Barton (Arena), Mohamed Tarek and Roe McDermott (Hotpress) who debate the role/power of the film (screen) critic. Can the gender or background of the critic impact what films are reviewed and how films are reviewed? Are there implications for underrepresented groups if critics are, in the main, white (probably middle-class) men? Or does an insightful critic override such concerns?
Read similar stories here.
Find out more about Catalyst here.