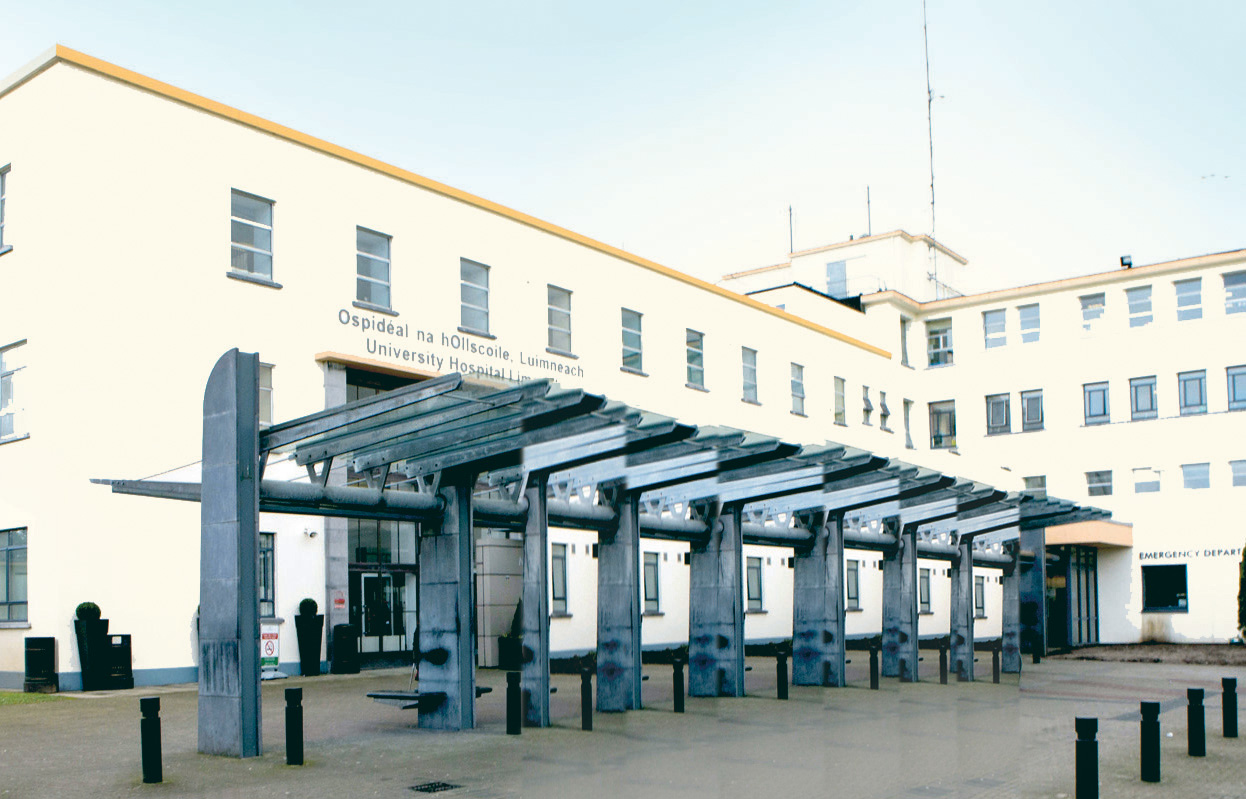 Government announces acceleration of delivery of second 96-bed Block at University Hospital Limerick
Second new ward block consturction at University Hospital Limerick to be accellerated Minister for Health, Stephen Donnelly has announced
Minister for Health, Stephen Donnelly has announced the acceleration of plans to deliver additional bed capacity at University Hospital Limerick with a second new ward block
Construction is continuing on a 96-bed ward block at the hospital. A further two 96-bed blocks are proposed to be developed as part of the overall masterplan for the University Hospital Limerick (UHL) Campus.
Minister Donnelly said he was "delighted" to announce arrangements were being made to "accelerate enabling works which will progress delivery of a new second 96-Bed Ward Block".
He said, "This next phase of works to be progressed in the coming months at UHL will include an underground car-park, along with ground floor and first-floor shell spaces together providing the lower floors of the next hospital block envisaged in the site masterplan.
"The HSE will also prepare plans to take forward a further phase of capital works that would include construction and fit out of a further four 24-bed inpatient wards as part of the upper part of second ward block. "
This Government says it is committed to transforming how healthcare is delivered in Ireland, aiming to build a health service that is based on patient needs and not their ability to pay.
Speaking about the announcement, the Minister noted the team working on providing the current 96-bed unit which is under construction will also begin the "enabling works the foundation works" among other works for a second 96-bed unit.
Minister Donnelly said, "That means when we approve the second 96-beds, it will be more cost-effective, but most importantly we will be able to do it quicker. This is on top of a lot of extra investment gone into the hospital."
In the largest increase in capacity in the history of the Health Service Executive (HSE), a government press release notes it has opened an additional 975 permanent hospital beds, excluding critical care, since 1 January 2020. Further beds will be added throughout 2023.
"We have also increased our critical care capacity to 323 beds, which represents an increase of approximately 25% over the 2020 baseline of 258 beds and HSE also plan to add a further 29 beds this year."
"Our health infrastructure is key to providing health services and is a fundamental enabler of health service reform. Investment in infrastructure is taking account of the complexity of health services and the changing way we deliver those services now and into the future," read the release.