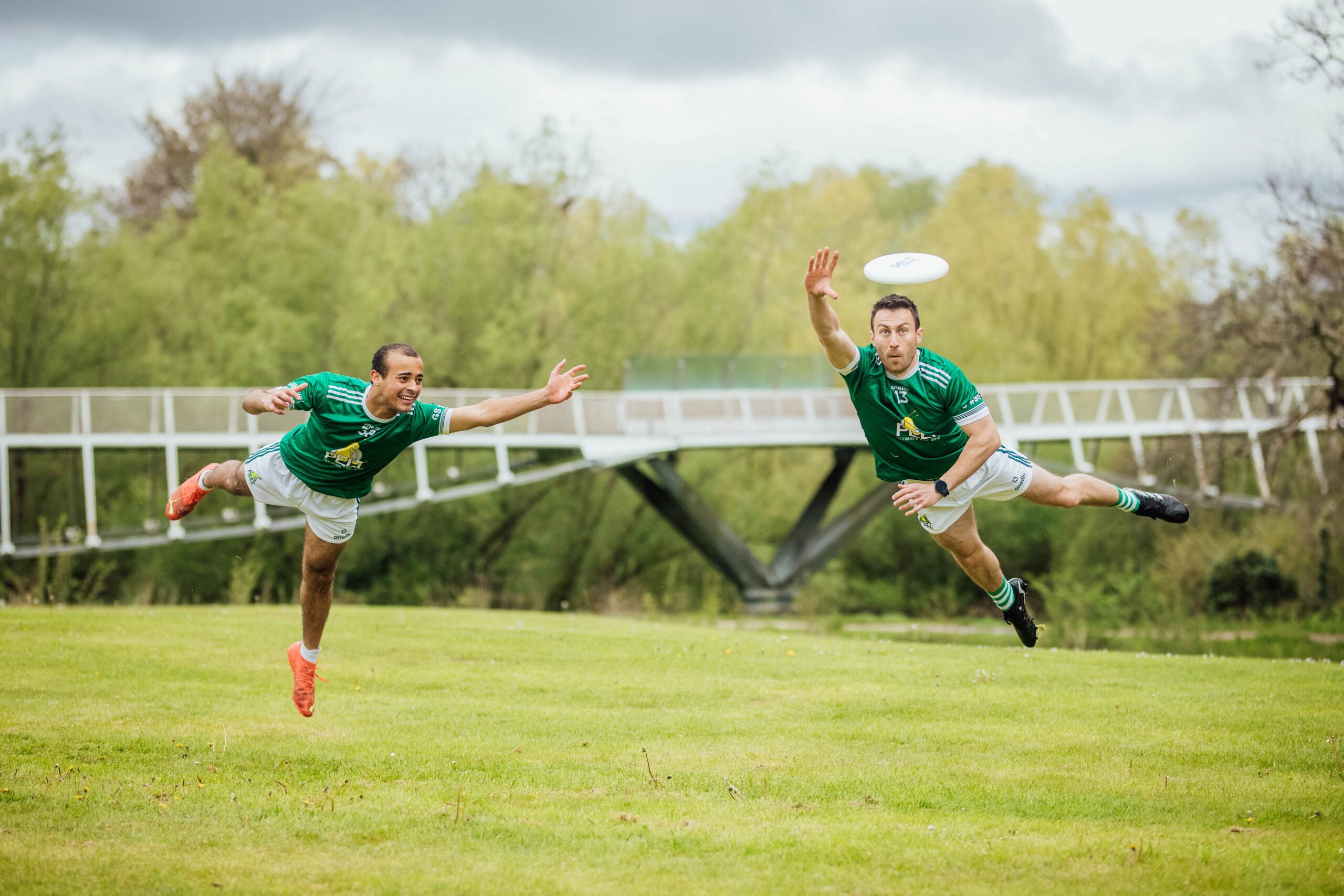 2023 European Ultimate Frisbee Championships take flight this July 15 at University of Limerick
Cian Hypolite and Christy McAllister pictured as details of the 2023 European Ultimate Frisbee Championships Flying into Limerick were announced today at the University of Limerick. Pic. Brian Arthur
The 2023 European Ultimate Frisbee Championships will see more than 1,300 participants from across Europe head to Limerick this week
Almost 1,300 participants from across Europe are heading towards Limerick this week for the 2023 European Ultimate Frisbee Championships which runs from Saturday 15 July to Saturday 22 July at University of Limerick.

The event comes on the back of the successful hosting of the World Masters Ultimate Frisbee Championships last summer and will see Europe's most elite Ultimate Frisbee athletes representing their nation in the battle for European titles. This highly anticipated event has garnered significant attention and marks Ireland as a premier destination for Ultimate Frisbee.

Having won gold at the last European Ultimate Championships in 2019 in Gyor, Hungary, the Ireland Women's team will be keen to defend their European title on home ground – a first for women's team sports in Ireland and an achievement that was recognised by President Michael D Higgins.
There are 3 divisions at the event – Mixed, Open and Women's. Ireland proudly boasts a national team competing in all three divisions and the current schedule indicates they will be playing every day of the event from Saturday 15th to Friday 21st and aiming for the finals on Saturday 22nd July. Spectators can expect intense competition, incredible displays of athleticism, and exceptional team synergy as the nation's battle for victory.

The tournament will be kicked-off in style with an Opening Ceremony on Saturday 15 July followed by a showcase game between Ireland and Germany in the Mixed Division.
The 2023 European Ultimate Frisbee Championships will feature several notable highlights and special initiatives including a Diversity Showcase Game on Thursday, July 20 – Inspired by @colorofultimate @disc_diversity and @ukumesh the goal of this showcase is to increase visibility and inspire young athletes from minority backgrounds by showcasing their skills.
The Play For Ukraine campaign will be run during the week by the Ukrainian Flying Disc Federation to spread awareness amongst the flying disc community about how the war affects the Ukrainian community and offering ways to express support.
At the 2023 European Ultimate Championships, every team in every division has chosen a Spirit Captain. Ultimate relies upon a Spirit of the Game that places the responsibility for fair play and self-officiating on every player.
Tournament organisers Siege Events led the bid for the event to the European Ultimate Federation (EUF) with the support of UL Conference and Sports Campus, Shannon Region Conference and Sports Bureau, Failté Ireland and Limerick City and County Council. The 2023 Championships will be the first EUF European Ultimate Championships since 2019. Taking place every 4 years since 1981, the last edition of the Championships was in Györ, Hungary, in 2019, featuring 54 teams from 25 nations and over 1,000 participants.
The tournament will be streamed on YouTube for free by Ulti.TV. There will be multiple games livestreamed daily and available on-demand here
Read similar stories here.