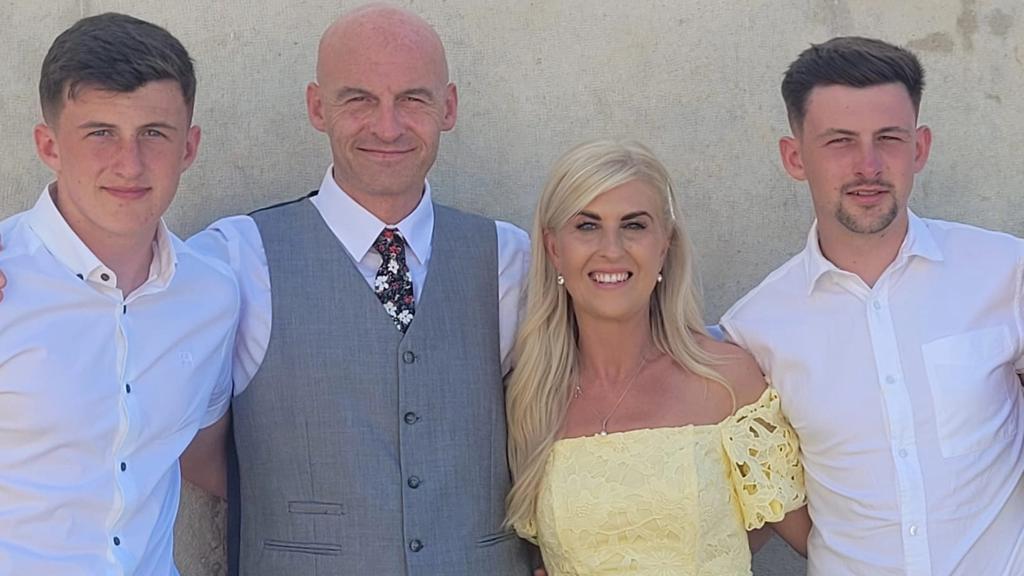 Alex Clancy Friendship Cup Fundraiser hopes to raise funds for young Limerick man this Sunday, May 7
Alex (left) pictured with his family.The Alex Clancy Friendship Cup Fundraiser will take place on Sunday, May 7, at Tom Clifford Park from 2pm
Alex Clancy Friendship Cup Fundraiser with Young Munster aims to 'keep the momentum going' on a fundraiser set up for the young Limerick man
Young Munster Rugby Club hopes to "keep the momentum going" on a fundraiser set up for Alex Clancy, a young Limerick man who was diagnosed with cancer.
Young Munster's Alex Clancy Friendship Cup Fundraiser will take place on Sunday, May 7, at Tom Clifford Park from 2pm with tickets at €10 per adult, kids go free. The club will also accept donations and welcome any sponsorship.
A parent of one of Alex's teammates told I Love Limerick, "We as his Rugby club want to do a bit more & keep the momentum going."
The club has organised a fun day out on Sunday, May 7 in Tom Clifford Park, where Alex's club team will play his School Junior Cup team Crescent Comprehensive for a friendship cup.
The parent added, "We also have a match with the Limerick Leprechauns versus the coaches, parents, and teachers which promises to be so much fun. We have a bbq, tug of war, crossbar challenge and many more fun events on the day."
An iDonate page raising funds to support the 15-year-old has raised more than €45,000 to help the family over the time of the treatment.
Alex Clancy was diagnosed with testicular cancer and has undergone surgery to remove the tumour.
Support for Alex and his family has been astounding, intially set up with a goal of €5,000 in late March, the iDonate page has met the target nine-fold with the most recent figure being €45,672 as of Friday, April 5.
As well as the donations, people have been leaving their messages of support for Alex, with one group saying, "Alex, you are in our thoughts and prayers. You've got this," another saying, "Thinking of you all, stay strong Alex, the whole of Limerick is behind you."