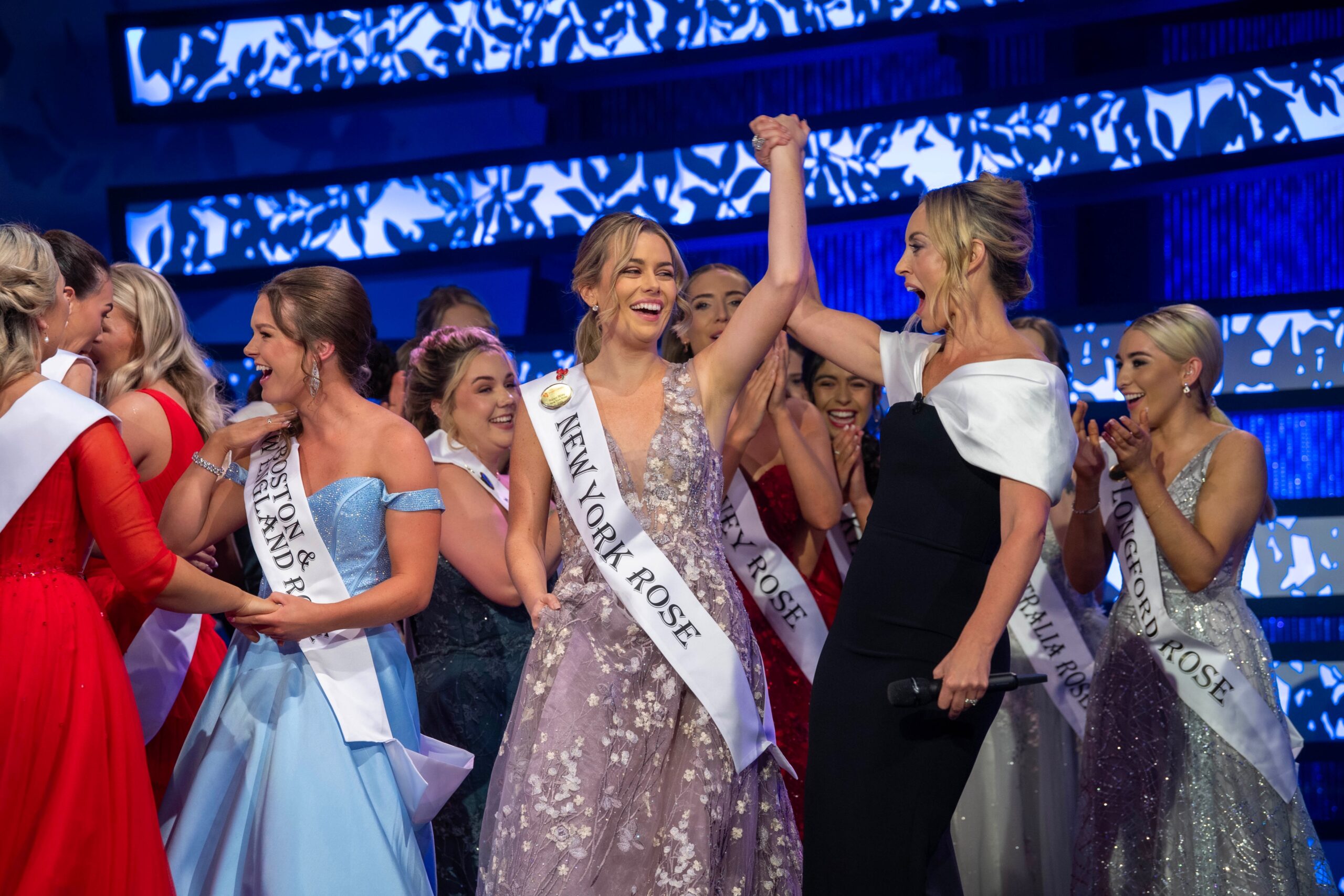 New York Rose Róisín Wiley crowned Rose of Tralee 2023 as family celebrates in County Limerick
New York Rose Róisín Wiley pictured above winning her title in Tralee
NY Rose Róisín Wiley has strong Limerick roots in Kilmallock and Templeglantine, County Limerick
The New York Rose of Tralee, Róisín Wiley, has been crowned the International Rose of Tralee 2023. Roisin has strong Limerick roots as her parents Eddie and Majella are from Kilmallock and Templeglantine in County Limerick. Roisin was born and raised in the Big Apple but regularly visited home with her parents who emigrated to New York in their 20s. Róisín also lived in Patrickswell for a year when she was younger.
Roisin works in sales and marketing and is a VP of National Sales at a consumer marketing company and lives in Manhattan. She was tipped by the bookies as one of the favourites to win the annual competition.
Ahead of the Festival, Roisin commented, "I'm thrilled beyond belief to participate in the festival, and very excited to meet all these other fabulous women. I will be forever thankful to my family and friends for their unending support!"
Thunderous applause erupted in the dome as Roisin was crowned the 63rd Rose of Tralee, when hosts Daithí Ó'Sé and Kathryn Thomas made the announcement. Roisin was presented with her sash by the 2022 Westmeath Rose of Tralee Rachel Duffy and said, "I'm speechless, I'm so thankful and so excited for the next year. I'm amazed and thankful for meeting all these girls. I'm just looking forward to everything that's to come. Thank you everyone."
Róisín will enjoy a worldwide round-trip worth over €25,000, a new car, a week-long trip to Kerry as well as much much more. The 2022 Rose was Rachel Duffy of Westmeath.
The 63-year-old competition has refreshed a number of rules — with the upper age limit being lifted to 29 and transgender competitors now allowed.
Limerick was represented by Limerick Rose Molli-Ann O'Halloran. Dr Sinead Flanagan was the last Limerick Rose to be crowned winner in 2019. 
Limerick was represented at the Rose of Tralee by Molli-Ann O'Halloran from Ennis Road in the city.
Molli-Ann has Aspergers and ASD. She used the platform to raise awareness of the conditions and show that anything is possible.
Mayor Ger Mitchell commented, "Congratulations to our Limerick Rose, Molli-Ann, who did the county proud. Her personal story is very inspiring and I believe she has helped to give people a better understanding about autism. She has a wonderful singing voice as demonstrated with an outstanding performance on live television from the stage in Tralee. I wish her all the best with her studies and I am sure we have not heard the last from this very impressive ambassador for Limerick."
Mayor Mitchell added, "I want to extend hearty congratulations to Róisín and her family. Róisín was a very worthy winner and it is great to have such a strong Limerick connection to the International Rose of Tralee. The Wiley's are a well-known and well-respected family in the Kilmallock area and I am delighted that they have this achievement to celebrate. Róisín is a fantastic representative of the Irish diaspora and clearly proud of her Limerick heritage. I wish her a fantastic 12 months and hope she enjoys every second of her time as International Rose of Tralee 2023."