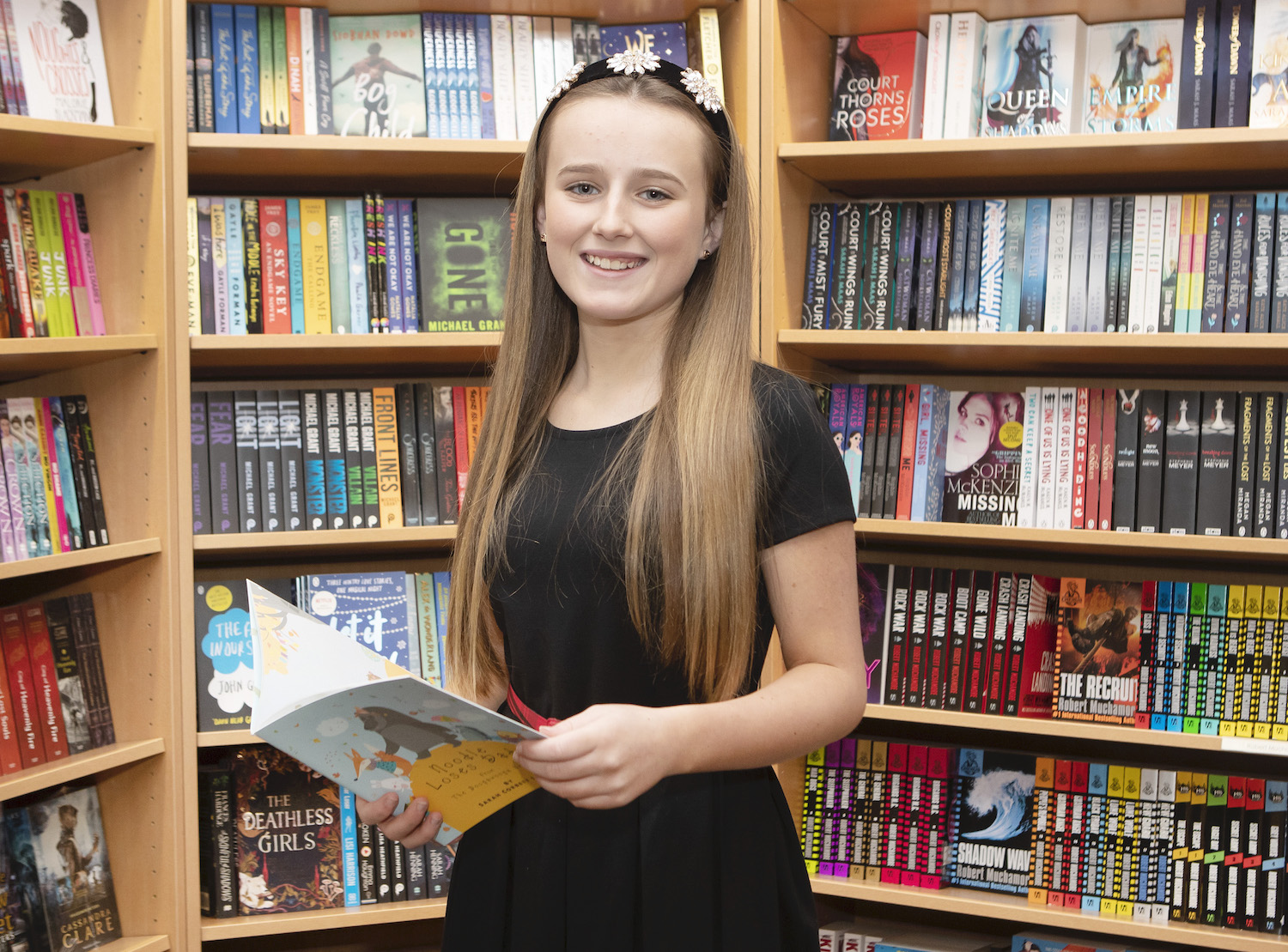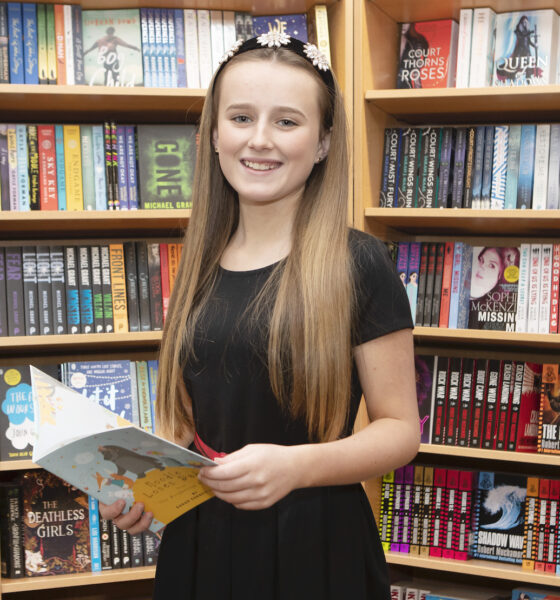 Sarah Corbett Lynch donating second print of her book 'Noodle Loses Dad' to bereaved children
Sarah Corbett Lynch donating – Sarah will donate her next 10,000 copies of the book to children experiencing loss. Picture: ilovelimerick.
Sarah Corbett Lynch donating second print of her book 'Noodle Loses Dad' to bereaved children
By I Love Limerick Correspondent Tara Byrne
Young Limerick author Sarah Corbett Lynch has decided to generously donate the second print of her book 'Noodle Loses Dad' to bereaved children in Limerick.
Sarah (14) is the daughter of the late Jason Corbett who tragically passed away when Sarah was just eight years old. She is very artistic and expresses herself through a myriad of artistic endeavours such as writing, singing, and acting. Sarah is regarded as one of Ireland's top 20 inspirational women alongside women such as Saorise Ronan, Sinead Bourke, and Katie Taylor.
Sarah plans to try to help children who have dealt with the loss of a loved one through her own experiences in dealing with grief. The teenager was first bereaved through the loss of her mum, Mags Fitzpatrick, who died following a severe asthma attack and then in August 2015, she was again forced to deal with the loss of a parent as her dad was killed at his home in North Carolina.
Sarah wrote the book 'Noodle Loses Dad', which won a Garda Youth Award, to help her cope with the aftermath of her parental losses. It was written to help other children to deal with the loss of a loved one and now Sarah is planning to go a step further, revealing on social media this week that she plans to make the second print of the book (10,000 copies) freely available to children who are experiencing loss.
The book is a collection of self-affirming stories exploring loss, grief, moving home, and blended families. Noodle's character takes the reader on a journey as she faces the loss of a loved one and many more obstacles and learning to find hope and happiness again.
Announcement! I decided to donate my second print run of books free to help children bereaved or as a learning tool could someone help me distribute #livedexperience @NPCprimary @PrimaryTimesIRL @LCETBSchools @DeptofFHed @Lynchtr5 @richanthon pic.twitter.com/RuLxCDakBg

— sarahcorbettlynch (@sarahcorbettly1) May 26, 2021
Sarah said, "I want kids to be able to have the book there for them if they need it. I was so lucky to have so many supports around me and I want every child to have that type of support. I would like to educate people that talking and learning about a difficult subject makes it easier when the time comes to deal with the pain of losing someone and also to be able to help a friend or family member by showing empathy. You can't do that without understanding".
Noodle Loses Dad' is the first of the Booga Wooga Series, which will be tales of hope for young people who have experienced some sort of loss. These tales are aimed at kids between 3 and 10.
Sarah feels that her book is particularly relevant at the moment as over the past year or so, many people have been bereaved and children may find it difficult to comprehend their loss. She said, "The books will be donated to any primary school who wants it for their libraries. I've had a huge response which I'm working through from organisations and individuals so anyone who would like some for their organisation please DM me on Twitter @sarahcorbettly1".
For more stories about Sarah Corbett Lynch go HERE
For more information about Sarah Corbett Lynch go HERE