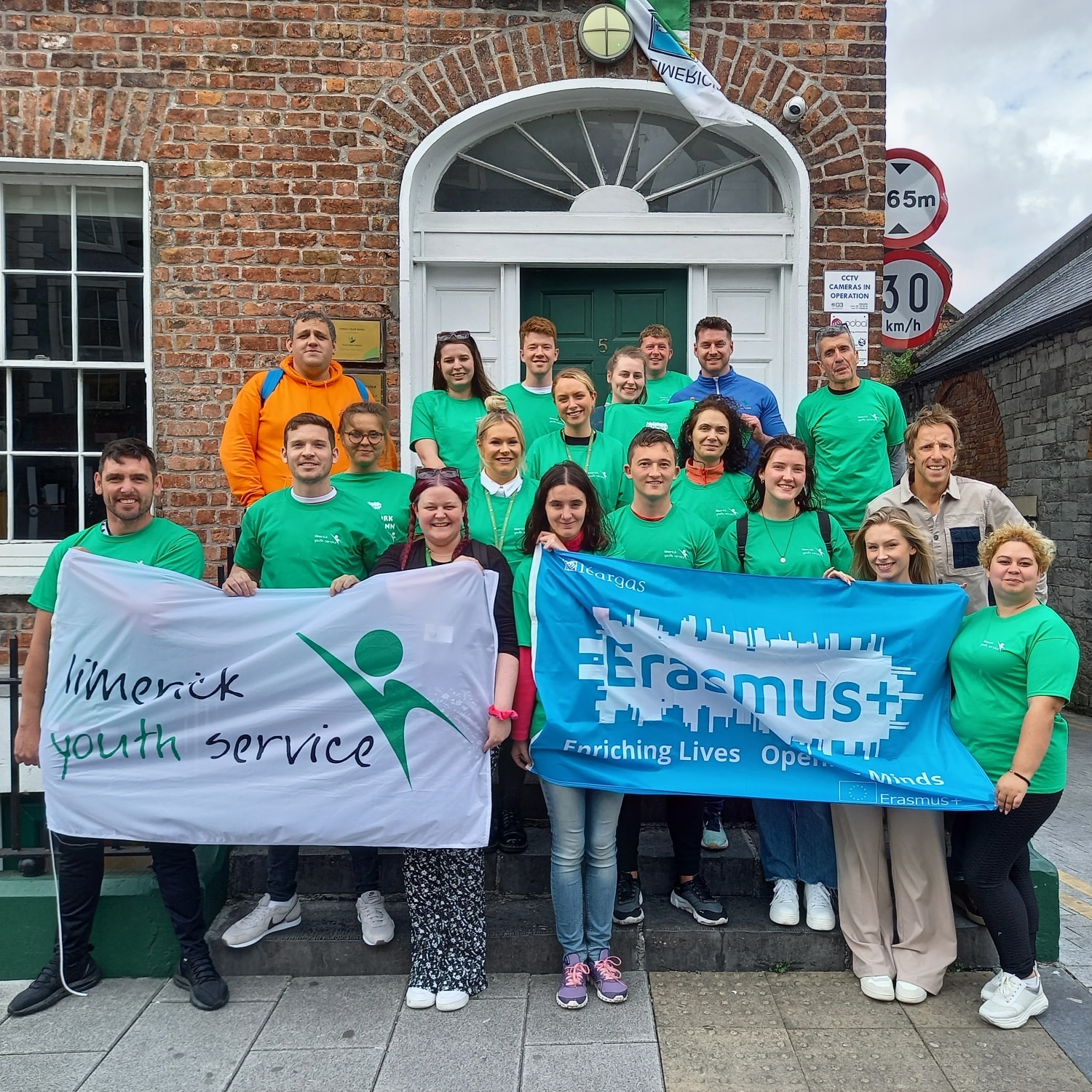 Limerick Youth Service's 'Youth Work Gan Teorainn' conference promotes European youth networking
Youth Work Gan Teorainn – Delegates at Youth Work Gan Teorainn Conference with Limerick Youth Service.
Youth and educational organisations from across Europe attended the conference
Youth workers, teachers and social care professionals from several European countries took part in Youth Work Gan Teorainn, an international conference with Limerick Youth Service (LYS) recently. Titled Youth Work Gen Teorainn the conference was an opportunity for European youth
organisations to network with each other and plan future partnership, particularly as Europe
reopens after lockdown.
The participants took part in workshops that showcased several LYS projects including youth mental health, the experiences of young people living in rural areas and how a youth café operates.
'For the past three years international youth work has mainly stopped due to the Covid-19 pandemic and now, that Europe has reopened, youth organisations are eager and excited to start exploring Europe again,' said Stacy Lyons, LYS.
'Youth Work Gan Teoriann was a great way for youth organisations to meet each, learn from past projects and plan for future partnerships and youth exchanges,' said youth worker Stacey.
It was this desire to cross borders that led to the titled of the conference as Stacey explains 'Gan Teorainn is Irish for 'without borders' hence youth work without borders.'
With participants from Greece, Hungary, Romania and Spain, there are certainly plenty of exciting opportunities for young people from LYS to take part in youth exchanges.
Stacey thanked the European participants, the staff at LYS, Leargas and Erasmus+ for their
participation in and support of Youth Work Gan Teorainn. A key part of LYS' strategic plan, international youth work gives young people an opportunity to travel overseas, meet new people and experience cultures through youth exchanges, volunteering and traineeships.
This international experience is a great benefit to a young person as it will aid their social and educational development and broaden their employment opportunities. Young people who participate in LYS projects through Leargas and Erasmus+ will receive an EU Youthpass Certificate, a recognition tool for non-formal & informal learning in international youth
projects.
A member of Youth Work Ireland and the Irish Association of Community Training Centres, LYS
remains committed to connecting with young people and supporting them to reach their full
potential.
For more Limerick Youth Service stories go HERE
For more information on Limerick Youth Service go HERE