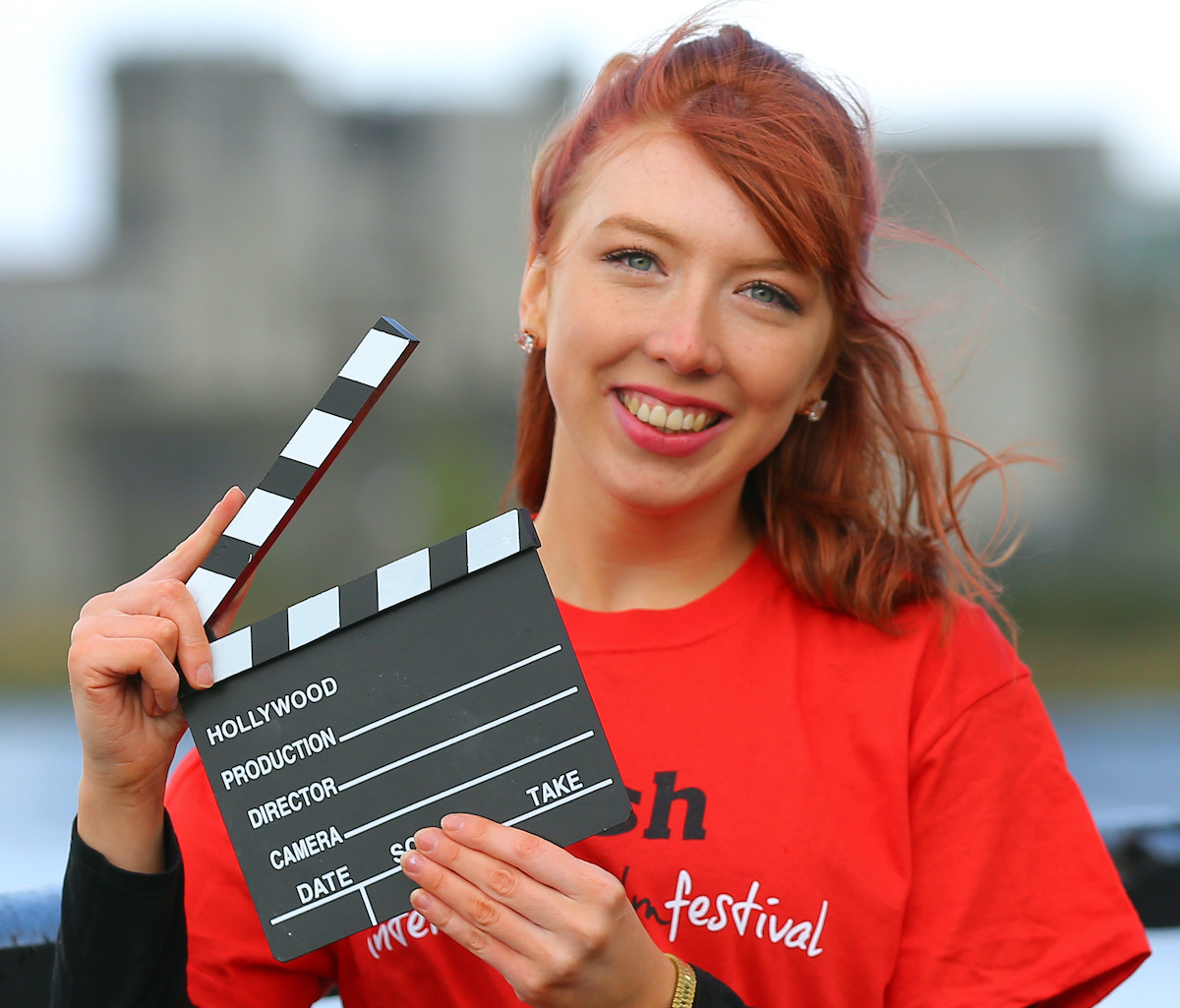 Call for entries for the Fresh International Film Festival 2023 Irelands Young Filmmaker of the Year
2023 Irelands Young Filmmaker of the Year –  Fresh Film alumni play myriad roles in film, television, and digital media sectors in Ireland and across the world. Picture: Dermot Culhane
Could you be the next Fresh Film alumni to be Oscar nominated?
Entries are now open for 2023 Irelands Young Filmmaker of the Year. Entries for the 2023 Irelands Young Filmmaker of the Year are welcomed from Irish and international independent young makers, filmmaking collectives, and individuals and groups entering through both primary and secondary schools in Ireland.
For almost three decades, Ireland's Fresh International Film Festival has nurtured, mentored and platformed many of the island's most exciting new filmmaking talent, bolstering Ireland's emerging film, television, and digital creative pool. From Oscar nominated director Vincent Lambe to All-American High School Film Festival, New York 'Best Director' Sean Tracey, acclaimed Irish filmmaker Dónal Foreman, BBC Presenter and Author Nick Sheridan, Comedian and TV personality Justine Stafford and countless more, Fresh Film alumni play myriad roles in film, television, and digital media sectors in Ireland and across the world.
"I will always remember the Fresh Film Festival and how encouraging it was at the time. I'm delighted to see how it has evolved. It is such an amazing thing for young filmmakers," said Vincent Lambe, Dublin, Ireland's Young Filmmaker of the Year 1999 and Oscar Nominee, 2019 Academy Awards, for Detainment.
The 27th annual Fresh International Film Festival will take place from March 28 to April 1, 2023, showcasing hundreds of short films from Ireland's future screen talent. A highlight of the festival is Ireland's Young Filmmaker of the Year, a series of awards which acknowledge and celebrate the highest standards of youth filmmaking across three categories: Junior (7-12 years), Senior (13-18 years) and International (7-18 years, not resident in Ireland). The awards include prize monies, filmmaking equipment, mentoring sessions with creative professionals, and the opportunity for young people to have their work screened theatrically. Submissions are also considered for specialist awards including the Radharc Trust Award for documentaries, the RTÉ 60 Second Award, and the RTÉ Factual Award, along with the much-coveted peer to peer Audience Award.
"I will never ever forget when I first saw a short film of mine on a cinema screen back at the 2017 Fresh Film Festival, and I am not sure I would still be making films to this day if it weren't for that moment," said Sean Tracey, Wicklow, Ireland's Young Filmmaker of the Year 2022.
Fresh International Film Festival is a conduit for storytelling, a place where young people are free to express their personal and shared experiences, to investigate their lives and their communities, to document the world around them or imagine brand new worlds. Fresh Filmmakers tell the stories that matter to them, in their own voices and their own visual languages, accessible globally to young people from 7 to 18, truly inclusive and diverse.
Fresh Film enables young people to explore life through the camera lens, to learn the art of visual storytelling, to understand the filmmaking process and the opportunities that exist both in front of and behind the camera, inspiring future creative professionals and deeply embedding the wealth of benefits that creativity brings to individuals and their communities.
"It was my film school before film school. I owe Fresh Film a lot," said Dónal Foreman, Dublin, Ireland's Young Filmmaker of the Year 2003 and Director of feature films Out of Here, The Image You Missed and The Cry of Granuaile.
Fresh International Film Festival is grant aided by The Arts Council of Ireland, Limerick City and County Council, the Broadcasting Authority of Ireland, Screen Ireland, Limerick & Clare Education & Training Board. Fresh Film is sponsored by RTÉ, The Radharc Trust and RTÉ Supporting the Arts, and supported by Lime Tree Theatre, Limerick; Irish Film Institute, Dublin and Town Hall Theatre, Galway.
Deadline for entries: Friday January 20, 2023