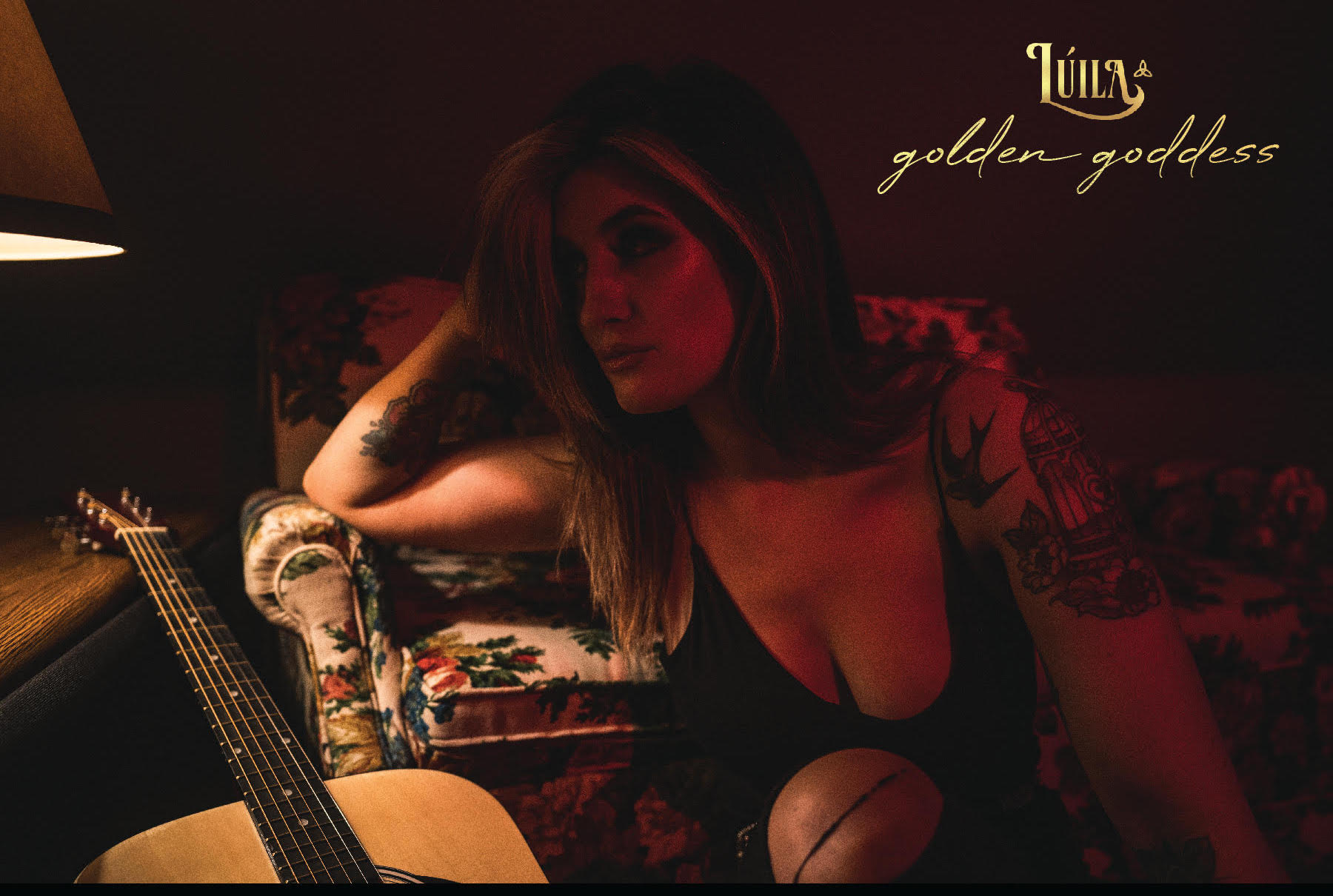 Limerick singer-songwriter Luila aka Gillian Egleston releases new single 'Golden Goddess' 
Luila has just released her new single on all platforms.
Limerick singer-songwriter Luila aka Gillian Egleston releases new single 'Golden Goddess'
By I Love Limerick Correspondent Tara Byrne
Gillian Egleston aka Luila has just released her debut single 'Golden Goddess' on all platforms.
Golden goddess is a song Luila wrote about a beautiful woman she met in Toronto who is a feature exotic dancer and transitioned to driving dumper trucks in a quarry during the pandemic. She said, "It's always a hustle here in Toronto but this I felt inspired to write about. I felt myself hustling for work here during the pandemic so I guess it all made sense".
"I was inspired to write this when I spoke to her about getting by during the pandemic. The writing process is very new to me but I enjoyed this a lot. The melody seemed to pop into my head a lot easier than other songs I have been writing. I'm not the best at playing instruments so my buddy Kev Olden called over with his electric guitar and we just grooved from there. Tiz McNamara produced it and we all had a lot of fun working on this song in the studio. I'm so happy it's finally out. The music video is underway. Hope to have it live for June 26," she added.
Originally from Limerick where she began her performing career, Luila moved to Toronto in search of inspiration after performing as a stage dancer and fire performer in Ibiza, for The Rubberbandits and campaign LK. She also appears in a number of music videos, documentaries and short films as an actor and model. Lúila's music is soulful, and influenced by rock and folk icons like Dolores O Riordan, Stevie nicks, Dolly Parton and Alanis Morrissette. She will take you on a journey of deep feelings and empowerment, With some rock and roll flare and a splash of old folk attitude.
Commenting on her style she said, "I started off singing very old folk songs at open mics and then started doing some rock covers too. So, I definitely mainly am influenced by Rock and folk when it comes to songwriting. I have been writing a lot of songs with a message of hope and empowerment. I have a strong performing background in dancing and fire performances, so I'm going to incorporate all my experiences into my live shows, videos and whatnot. I'm full of inspiration now and I'm loving the whole process".
Lúila is currently working on some new music. She said, "I like most genres so I think what I'll be putting out in the future will just keep people guessing. The next two songs I'm working on are all different from each other. I want to show I can be versatile. I also just enjoy working on different kinds of music and singing in different styles. I have also brought singing with a band and practising for some live shows when things open back up. I am definitely excited for this new and venture of mine and seeing where I can take it".
To listen to the song go HERE
For more stories on music go HERE