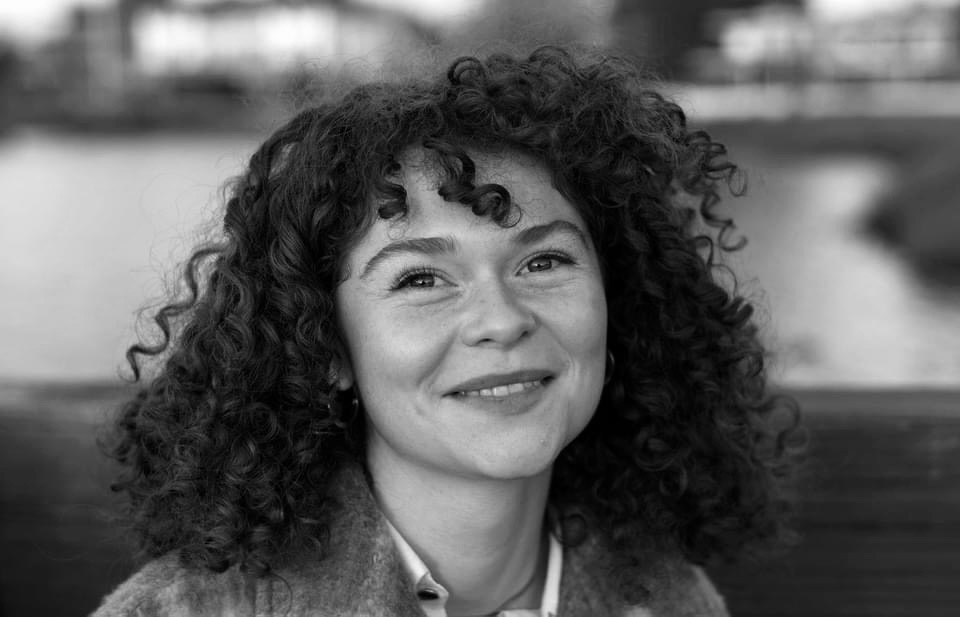 'I feel I have proved myself worthy' Limerick actress Meg Hennessy stars in Netflix horror Archive 81
Meg Hennessy, Limerick actress, has made her television debut in Netflix horror series, Archive 81.
'I feel I have proved myself worthy' Limerick actress Meg Hennessy stars in Netflix horror Archive 81
By I Love Limerick correspondent Rachel Petticrew
In 2016, budding Limerick actress Meg Hennessy decided to make the big move to New York in pursuit of a life in show business.
Now, after five years of cutting her teeth on the off-broadway scene, she has landed her debut television role in the recently-released Netflix horror series, Archive 81.
Born in New York to Limerick parents, Meg moved home to Kildimo at a young age but never quite let go of her stateside beginnings.
Chatting to I Love Limerick from her New York apartment, the actress tells of her desire to be a star from day one.
The Early Days
"When I was about four, I watched the movie Titanic and was totally obsessed with Jack and Rose. I loved that the ship had come from Ireland and was going to New York," Meg recalls.
"I remember watching Barney and saying to my mom, 'If we were still in America, I could be on Barney!' I was four years old, and I was going to be a famous actor and move to New York – that was it."
Young Meg immersed herself in Limerick's performing arts offerings, joining Limerick School of Acting at a tender age before progressing to Centre Stage Theatre School and, eventually, Limerick Youth Theatre.
"Those institutions were my happy place. I struggled to get good grades in school, but with acting, I was obsessed with creating a character and becoming that role," says Meg.
While performing with Limerick Youth Theatre, Meg was introduced to the Meisner acting technique, a turning point in her development as a young actress. She decided to audition for The Lir Academy in Dublin, which offers training in the technique, but didn't make the cut.
Instead, Meg enrolled at Mary Immaculate College, throwing herself into MIC Dramatic Arts Society (MIDAS) productions.
"Unfortunately, after three years at MIC, one of my best friends passed away. When somebody you love passes away so young, you kind of look at your own life," she reflects.
"I realised that I wasn't who I wanted to be. I had big plans for myself, so I decided that I was going to follow my dreams and make the move to New York."
21-year-old Meg enrolled in a Manhattan acting programme that focused on her beloved Meisner technique and hopped on a plane.
Making the Move
"I had no idea what I needed or how hard it was going to be. I had nothing set up over there and no money," Meg recalls.
After two years of auditions, acting school and part-time jobs, in 2018 the Kildimo dreamer landed a small part with the Irish Repertory Theater, which stages the works of classic and contemporary Irish playwrights.
"As soon as I started working for the Irish Rep', they practically adopted me. I was able to pay for school by performing on the side, which I thought was the coolest thing ever. Looking back, I was so lucky," she smiles.
Meg found great success within the theatre, playing leading roles in Sean O' Casey's The Shadow of the Gunman and The Plough and the Stars.
"I had been performing in these plays throughout my teens in Limerick. That's why I was taken so seriously in New York, because I had been exposed to that literature back home," she explains.
When the theatre world, and life in general, came crashing down in March 2020, Meg found herself reassessing her career options.
President and Sabina Higgins met a group of New York based Irish actors: Aoife Williamson, Clare O'Malley, Maeve Higgins, Meg Hennessy, Sarah Street, Michael Mellamphy and Terry Donnelly. pic.twitter.com/RzArQzWCSq

— President of Ireland (@PresidentIRL) September 26, 2019
Archive 81
"There was no theatre during the pandemic, so I decided that I wanted to get my feet wet in the TV and film world. My agent sent me a self-tape audition for the part of an Irish girl in a new series," tells Meg.
"At that uncertain time, I was like, 'I have to get this – if I don't, I'm going home to Ireland."
Unfortunately for us, she did get it. The eight-part horror series, Archive 81, was released on Netflix on January 14, with episode seven starring Limerick's Meg Hennessy as young maid Rose.
"The series was based in the early 20th Century, so I imagined that my character was on the Titanic because were so many similarities – the name, the costume," she laughs.
"During filming, I was coming down a staircase arm-in-arm with another character, and the director looked at us and said, 'It's like Jack and Rose!' – I nearly lost my life."
It's fair to say the pandemic has been relatively good to Meg, who is now looking to the future, be it on the screen or stage.
"My heart has always been in the theatre, and it always will be, but having my first real taste of TV and film feels like I have proved myself worthy. Hearing from family and friends at home saying, 'Oh my god, I just saw you on the box!", that's really cool," she admits.
Looking Forward
Having reached a new stage in her life both professionally and personally, Meg is ready to embrace whatever comes her way and is motivated more by passion than fame.
"I came out as bisexual last year. I'm currently doing a play about two gay women in 1990s Ireland, who can't tell their parents about the relationship. As an off-broadway show, there's not a lot of money or exposure involved, but it's the kind of work that I feel is important."
As for 'the box', Limerick's brightest star is working on a secret project attached to a string of high-profile names, due to be released this August.
When asked if she could ever see herself back in the Treaty City, Meg's response was clear.
"If something were to bring me home, I would be on it in a heartbeat. However, I want to make sure that I have a lasting career, so I'm looking into grad school over here too.
"Ultimately, I have to keep reminding myself of something that was said to me back in Limerick when I was starting out; What's meant for you won't pass you by."
To watch Meg Hennessy in the Netflix series Archive 81, go HERE
For more film stories, go HERE